Take a tour of Northern Nevada HOPES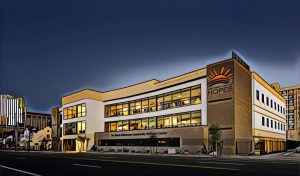 Northern Nevada HOPES opens it doors to our community by providing tours of the Stacie Mathewson Community Wellness Center, showcasing our beautiful facility.
The tour of our facility features our adult and pediatric primary care and wellness clinics, our pharmacy, and Change Point, our harm reduction program. Tours are open to community members, patients, and partners.
If you are interested in touring, please contact: marketing@nnhopes.org