Yolanda was Hope Springs' very first resident and program graduate.
Since leaving the program, she has been approved for an affordable, sober livi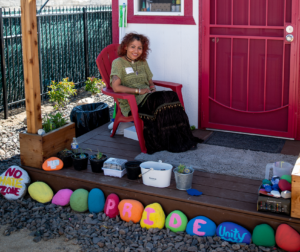 ng apartment complex. She has found employment at a fast food restaurant where she will soon begin training to become a general manager, and even recently purchased a car.
"I am truly grateful to have had the opportunity to graduate from Hope Springs. I don't know what I would have done or where I would have gone had I not been accepted into this program. Thank you all so very much," said Yolanda.
We have seen Hope Springs residents overcome tremendous obstacles to turn their lives around. Their progress is inspiring.