February is American Hearth Month
Blood pressure is the force of blood pushing against blood vessel walls. It is measured in millimeters of mercury (mm Hg).
Blood pressure is written as two numbers, such as 112/78 mm Hg. The top, systolic, number is the pressure when the heart beats. The bottom, diastolic, number is the pressure when the heart rests between beats.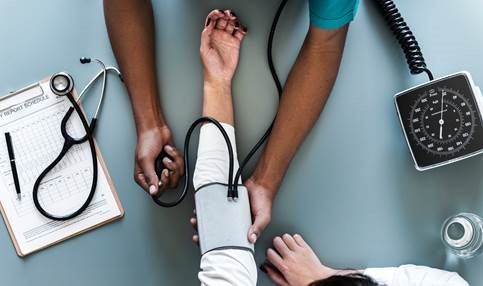 Normal blood pressure is below 120/80 mm Hg. If you're an adult and your systolic pressure is 120 to 129, and your diastolic pressure is less than 80, you have elevated blood pressure. High blood pressure is a pressure of 130 systolic or higher, or 80 diastolic or higher, that stays high over time. High blood pressure usually has no signs or symptoms. That's why it is so dangerous. But it can be managed.
Nearly half of the American population over age 20 has high blood pressure, and many don't even know it. Not treating high blood pressure is dangerous as it increases the risk of heart attack and stroke.
Make sure you get your blood pressure checked regularly and treat it the way your doctor advises.
Join us this month to learn about heart health!