Kathleen's brave decision to leave her decades-long abusive relationship had left her homeless – and the world outside was not kind to Kathleen.
The shelters she stayed in provided food and a bed, but offered no programs to help a single woman get back on her feet. The free clinics in her hometown weren't able to give her the insulin and psych meds she needed. So Kathleen left. She traveled for four months, living in low-rent motels in three different cities in three different states.
By accident, she found herself on the doorstep of Northern Nevada HOPES. The HOPES staff got Kathleen to the hospital and made sure she got treatment for her physical injuries. Then they offered her the chance to become the first participant in HOPES' Recuperative Care Program.
The program moved Kathleen into a clean room at a neighborhood motel. Her case managers helped her keep track of her meds, remember important appointments, and made sure she had access to food and housing assistance. Kathleen was also able to see a HOPES counselor, and was finally able to deal with the traumatic experiences of her past.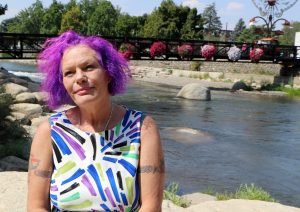 Kathleen's story is not unusual. Living on the streets doesn't just wear on a person's physical health – the stress they must ensure also damages their mental wellbeing. Many people experiencing homelessness don't have access to primary health care, so they will often only make a trip to the emergency room when their problems become too big to ignore.
This is why your support of Northern Nevada HOPES is so important. Our services help people like Kathleen get back on their feet every day. But we can't do it without the generosity of invested people like you.
My name is Kathleen Harris and I am the first recipient of the Recuperative Care Program.
I found myself homeless after a 16-year domestic violence situation, emotional abuse. The abuse category for lack of better words at times negated. No outward bruises and such. I ask that people be mindful that this abuse is very real. Enough of that public service announcement.
As a result, my health upon arrival in Reno was atrocious.
I was unable to walk even half a block then before I had to rest with my head between my legs to keep from passing out. Covered in bed bug bites with no one to turn to my miracle happened. Someone gave me directions to a grocery store but I made a right turn instead of a left. Finding HOPES, I found all the help I needed to get well. The staff took me on with compassion and knowledge.
The state I was in during that first visit called for an ambulance ride to the hospital where I stayed for seven days. My diabeties was out of control and the test for my A1C showed as 16. By all rights, I felt as though death was a distinct possibility. But then I was stabilized. Within six months' time I was at 6.3. While my diabetes was coming under control, HOPES followed up by addressing my mental health issues. Unfortunately, I required medication, but HOPES helped me immensely on that front along with all my other medical needs.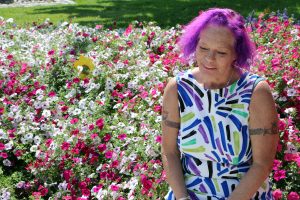 The dedication of the medical team as well as social workers is above parallel. Let us not forget that money is not the goal. HOPES works with a significantly diverse range of people, providing tireless and selfless treatment to those who do not have a voice or an allotment of hope. Reno is overrun with those helpless and hopeless.
Medical anomaly is my diagnosis (quite a moniker, I know).  I have episodes that mimic being drunk in some respect along with other symptoms that leave doctors stroking their chins. Infection after infection— when one thing clears, something else strange appears. It is laughable, yet we persist.
Let me give you another story of personal dedication: After my hospitalization I found myself alone with a hole in my heart that felt like a tornado was going through. Being a diabetic, I had syringes. The moment came when I thought suicide would end the loneliness and sorrow. Then, I heard what sounded like thunder on the stairs and there stood one of the HOPES' nurse extraordinaires. Her gut told her something was wrong, even though we had met only once before.
I was whisked away to a care facility for, I think, 7 days, but I cannot be certain. The bugs were ironed out of the Recuperative Care Program and to my new clean room I went in a nearby motel. There were two Social Workers who came every day of the week late in the day and sat with me to talk. I was and am very grateful to them. As a success, I try and pay it forward.
Learning to be my own person, a new world has been opened up for me. I have learned that baking is quite the pleasure. Homemade banana breads, Brownie bites, and a new recipe of frittata (fancy dancy, I know). Just one of the many activities I have been encouraged to pursue. Thanking HOPES is for me sweets for the sweet, their commitment is keeping me well. I also enrolled in college now. I aspire to be a sociologist. I will attain my Associates and then my Bachelor's degree. It is a challenge that is very rewarding. I find myself much more intelligent than I gave myself credit for and have discovered my sharp wit.
So many reasons and encouragement made my life livable I could say "there are no words." That would be a lie!
Thank you to all,
Kathleen Harris