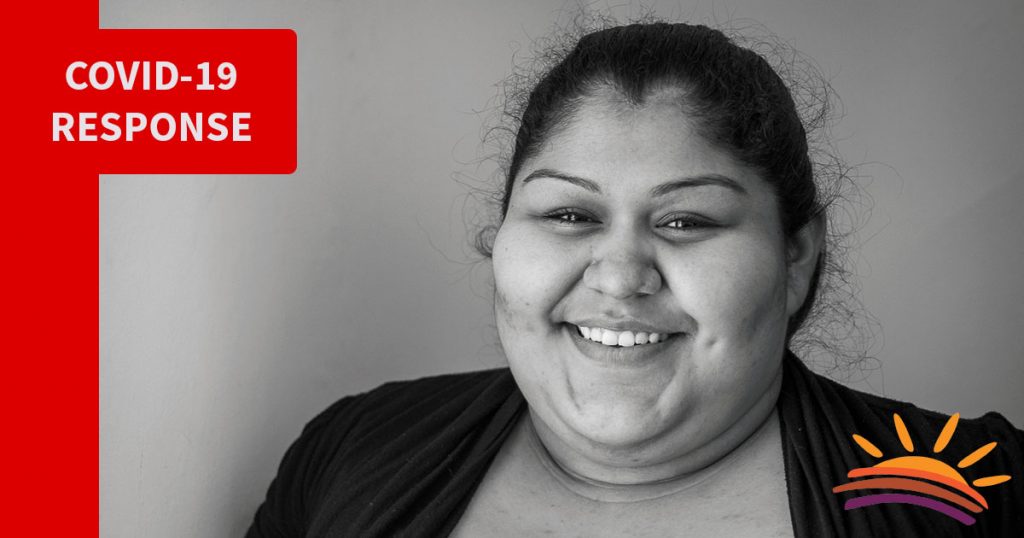 I hope you and your loved ones are doing ok and have not been severely impacted by the COVID-19 pandemic.
I want to update you on the actions, protocols and safeguards Northern Nevada HOPES has implemented in response to COVID-19 for our staff, patients and community.
Our leadership and medical teams are working with local, regional and national partners to continuously adapt our procedures to ensure our patients can safely access the services they depend on. We take our role as an essential healthcare provider for this community seriously, which is why we've always had emergency protocols and plans readily available to implement if an emergency situation were to arise.
Since COVID-19 was first reported in the United States, we have implemented safety protocols and adapted our services in the following ways:
Updated January 2021
We created a COVID-19 Vaccine & Resource Page for patients and the public.
Everyone who enters HOPES must wear a mask, if they don't have one, we provide them with one.
Sick patients are being seen and COVID-19 testing is being done at HOPES through Parking Lot visits.
We are following all of the various agencies recommendations for the disinfecting/cleaning of our building.
We are practicing social distancing in our lobbies and while waiting in-line to receive services.
We are using CDC/OSHA infection control practice including frequent hand-washing.
We continue to have administrative staff work a hybrid schedule of part of their work time being spent at HOPES and the rest from home.
The Behavioral Health team has some Providers now on-site to do in-person visits and others Providers are still doing tele-health visits.
Patients are called to be screened for COVID-19 symptoms prior to all appointments
Patients receiving services are screened in the lobby for COVID-19 symptoms and have their temperatures taken
Onsite staff have their temperature taken every day and are using Personal Protective Equipment (PPE)
Staff have been offered and given the COVID-19 Vaccine
We've been committed to caring for the most vulnerable members of our community for over 20 years, removing barriers to accessing health and wellness services, while providing wrap-around care. The safety and well-being of our patients, including those who are elderly, immunocompromised or have a preexisting condition, are our top priority.
Twenty-five percent of our patients are experiencing homelessness and numerous others are vulnerable due to their medical condition, socioeconomic status, lack of resources, and more. We are continuing our comprehensive medical, behavioral health and wrap-around services to ensure our patients receive the support and care they need right now.
Many of our patients, including children and seniors, depend on their HOPES' Case Manager to assist them in resource navigation, connecting them with meals, clothes and shelter. It's up to all of us to rise-up to this worldwide pandemic and help however we can, wherever we can.
Your investment in HOPES' critical care now, during this public health crisis, will positively impact the future health of our community.
Like many other health care providers, we're adjusting our resources to meet the needs of our patients and our community, but we are steadfast in our commitment to every child, woman, man and family that depends on our life-saving care.
Together, we can unite as one community, one country, and one world to save lives and keep our loved ones safe.
From our patients, our staff, and our board, thank you for all you do.
Best wishes to you and your family,

Sharon Chamberlain, Chief Executive Officer
Northern Nevada HOPES
P.S. Many of you have asked, how can I help? If you can, please make a donation today. Your contribution will save lives.