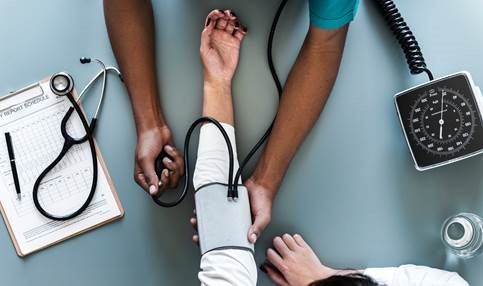 To Our HOPES Patients:
As the world is slowly reopening, and the pandemic continues, the HOPES team would like to remind you that we are open and want to help our patients. We are following all guidelines for staff and facility infection control. We are seeing patients inside the clinic, in our parking lot and off-site via phone call or video visit. We will work with you to decide which type of visit is best if you are onsite, we will make sure it is safe for you to be here by asking about COVID 19 symptoms, exposures, testing and diagnosis. Please bring a mask if you have one, if not, we will provide one. A mask is required inside the building for anyone above the age of 2.  We will also take your temperature during our lobby screening process. If you are sick, please call us. we are able to see you outside the building in our parking lot. WE are able to test you for the novel coronavirus if your provider thinks it is appropriate.  If you have any questions please call us at 775-786-4673. Thank you from the HOPES team     
Para nuestros pacientes de HOPES:
El mundo se reabre lentamente y la pandemia continúa, el equipo de HOPES desea recordarle que estamos abiertos y queremos ayudar a nuestros pacientes. Estamos siguiendo todas las instrucciones del control de infecciones para nuestro personal y nuestras instalaciones. Estamos viendo pacientes dentro de la clínica, en nuestro estacionamiento y fuera del sitio a través de una llamada telefónica o una visita de video. Trabajaremos con usted para decidir qué tipo de visita es mejor. Si usted está en nuestro edificio, nos aseguraremos de que sea seguro para usted estar aquí preguntándole acerca de los síntomas del COVID. Requerimos que traiga una máscara dentro del edificio para cualquier persona mayor de 2 años si tiene una, si no, le proporcionaremos una. También le tomaremos la temperatura durante el proceso de revisión. Si está enfermo, llámenos. Podemos verlos afuera del edificio en nuestro estacionamiento. También podemos hacerle la prueba del COVID si su proveedor considera que es apropiado. Si tiene más preguntas, llámenos al 775-786-4673. Gracias del equipo de HOPES.