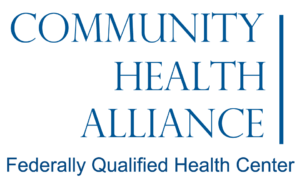 Partnerships have played a vital role to care and serve HOPES patients throughout our 25-year history. That's why we're taking the opportunity to share our gratitude for some of our best community partners during this month of love.
This week, we are celebrating our partners at Community Health Alliance (CHA). HOPES and CHA are both Federally Qualified Health Centers and have collaborated throughout the years to ensure our community has access to the care they need and deserve.
Over the last two and a half years, our team has worked with CHA's Reproductive Health Programs Manager, Kirstin Kramer, MPH, to ensure individuals in our area have access to HIV testing and resources to connect to if they test positive.
We're grateful to Kristin for sharing an overview of our partnership to increase HIV testing and support individuals who test positive:
"HOPES is our go-to community partner for any HIV-positive patient. CHA implemented universal HIV screening in 2019 and, in order to link our patients to HIV care, we created an urgent referral system that gets our patients into HOPES within a few days of their confirmatory testing. We work with their intake team to get our patient's paperwork and all of their labs completed prior to their first appointment with HOPES. We conduct a warm handoff and ensure that when transferring care, there are no gaps in service. We all know that an HIV diagnosis is terrifying, and with our collaborative approach, we are able to ease some of the stress and anxiety that patients endure.
The staff we have worked most closely with at HOPES was their Ryan White Coordinator, Irene, and Case Manager Gus. Irene went above and beyond to make things work with us and was always very responsive. Gus also is hugely instrumental in getting our patients seen quickly.
Something that I will never forget is working with our very first HIV-positive patient in partnership with HOPES. When we found out the patient's status, it was all hands-on deck. Everyone on the HOPES team was ready to help. I remember meeting this patient at HOPES and sitting in the waiting room with them and filling out paperwork. Once we completed the patient's intake paperwork, the HOPES intake staff came out and greeted us. They took over from there. The patient said it was so smooth and the whole process we created made them less afraid.
HOPES provides specialized HIV care to patients in our community. We know and trust them with our patients."
"CHA has been a great partner to HOPES throughout the years. Through our symbiotic relationship, we're able to reduce barriers to care and provide life-saving and life-changing care to our community," said Sharon Chamberlain, Chief Executive Officer at HOPES.