In January of 2022, Diana arrived at Hope Springs after spending time in rehab. She had spent six years without a home, living by the river.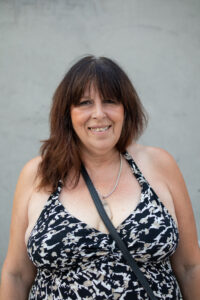 Before Diana was homeless, she was a scientist in the Bay Area — she received her PhD in Microbiology from USF. In between jobs, she met a man who lived in Reno and decided to move here. During her relationship, she went down a path that led to drug use, eventually losing her home.
Hope Springs provided her with the many tools she needed for her recovery, including group therapy and medical care through the HOPES Clinic.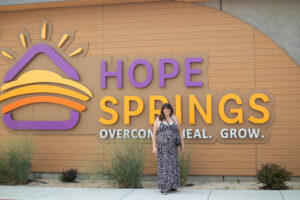 "The Hope Springs team is willing to bend over backwards at any time and help you with whatever you need," Diana said.
Now that she's graduated from Hope Springs, she has joined her daughter and grandchildren on a 32-acre Michigan farm and is living a peaceful, substance-free, life.