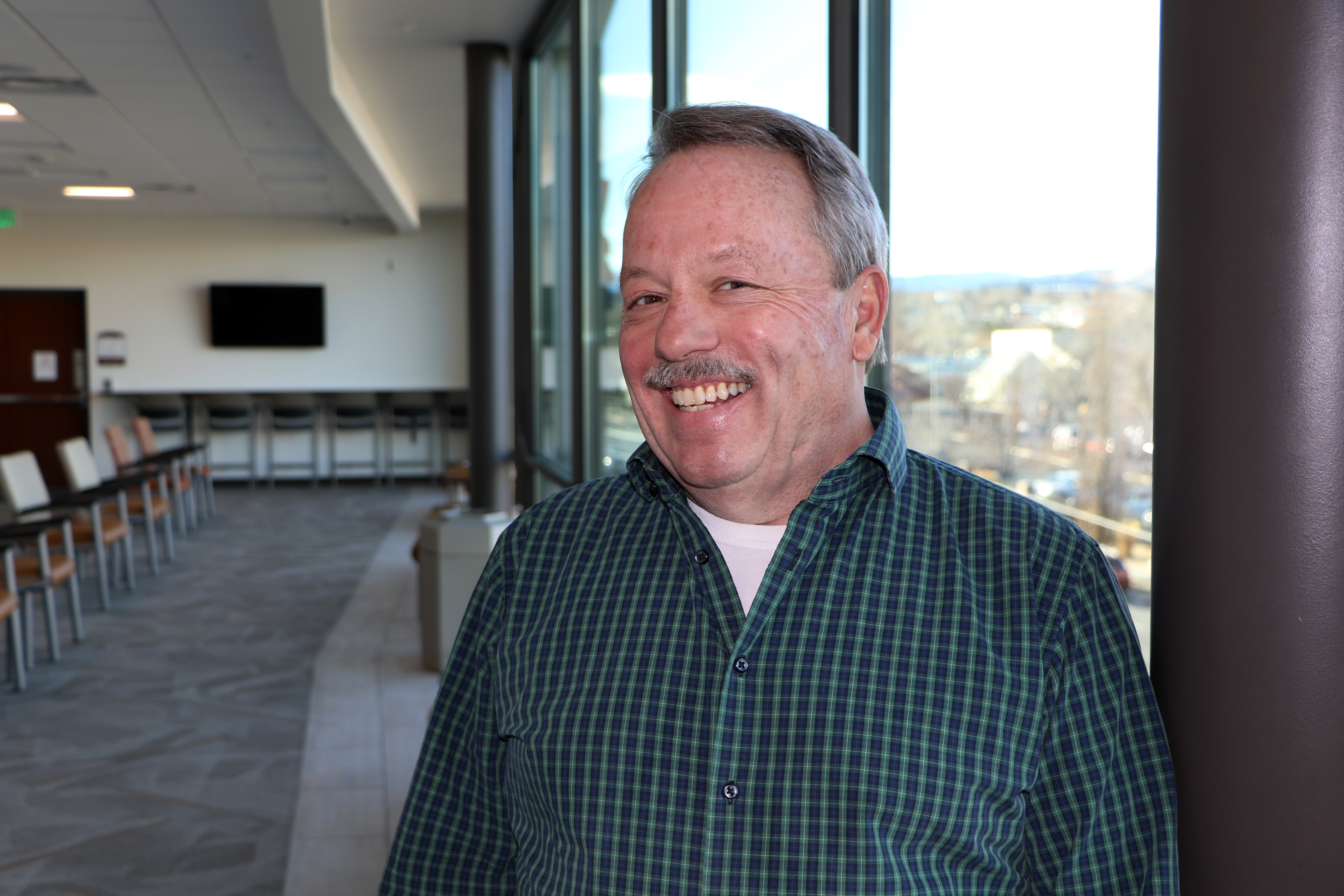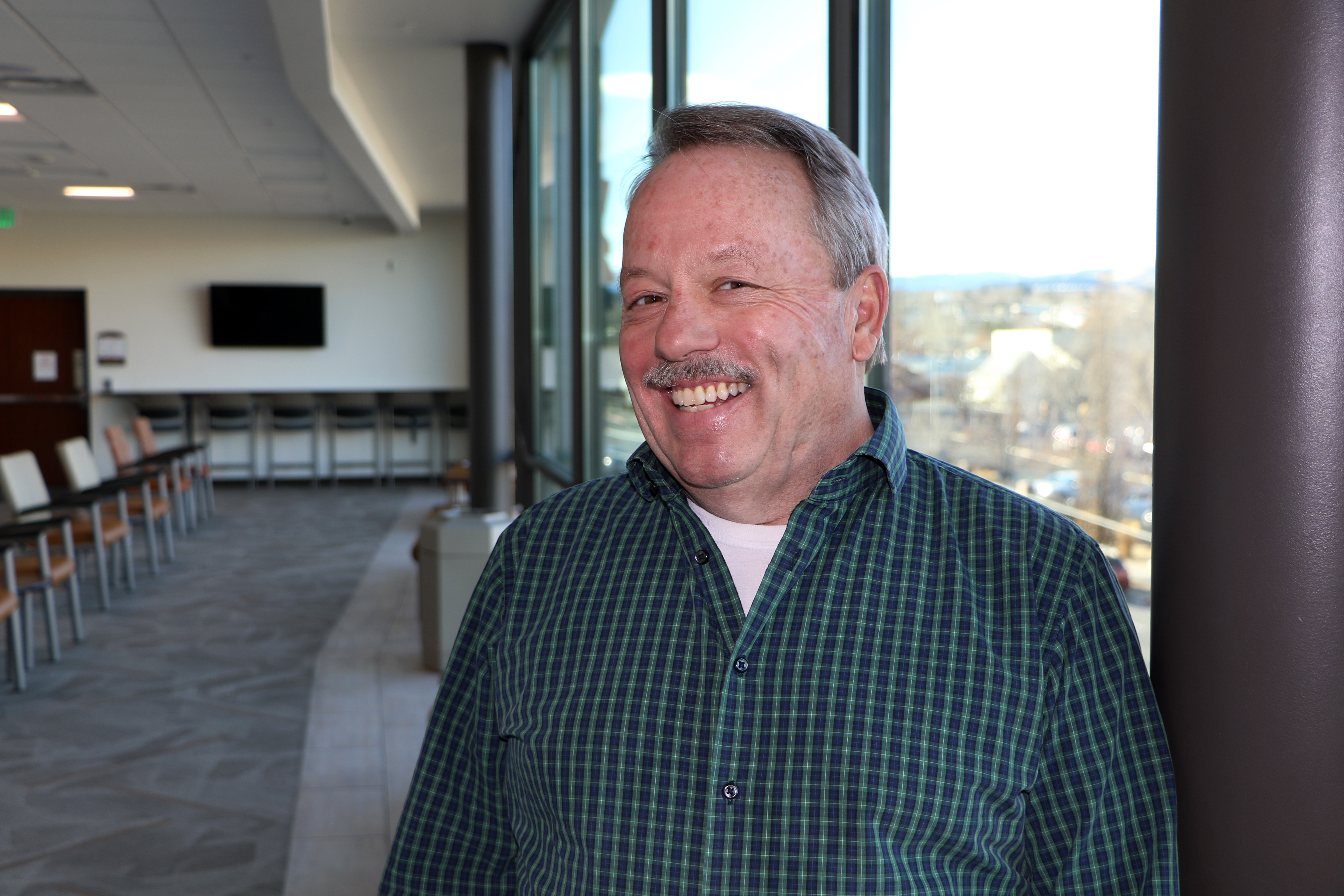 Alex Johnson felt like he was living the dream.
He had a nice house, was happily married, had two children in high school who were doing great, and was the primary caregiver for his parents who both had Alzheimer's disease. He was the type of guy who gave out crisp $20 bills to his son's friends. He was happy.
However, the course of his life changed on one day in 2012. His mother and son both suffered head injuries ending up in critical condition in the hospital. Three days later, his son woke up but his mother died.
Grief-stricken, Alex's father soon fell apart and passed away. If that wasn't enough, Alex's wife soon died due to chronic alcohol abuse. All three members of his family died between 2012 and 2014, sending Alex spiraling into a deep depression.
In 2015, Alex's daughter graduated from high school but his son was living on the streets and struggling with an opioid addiction due to his head injury.
By the summer of 2016, medical and funeral costs depleted Alex's savings and he began to couch surf, sleep outside when it was warm, and panhandle to survive. When it got cold outside, Alex was able to stay with some friends up in Truckee. However, Alex still struggled with depression, and he just stayed in his dark room in bed and didn't do anything for almost a year.
"I had given up all hope in anything," He said. "I was just beat down. I never thought about killing myself, but I didn't care if I died."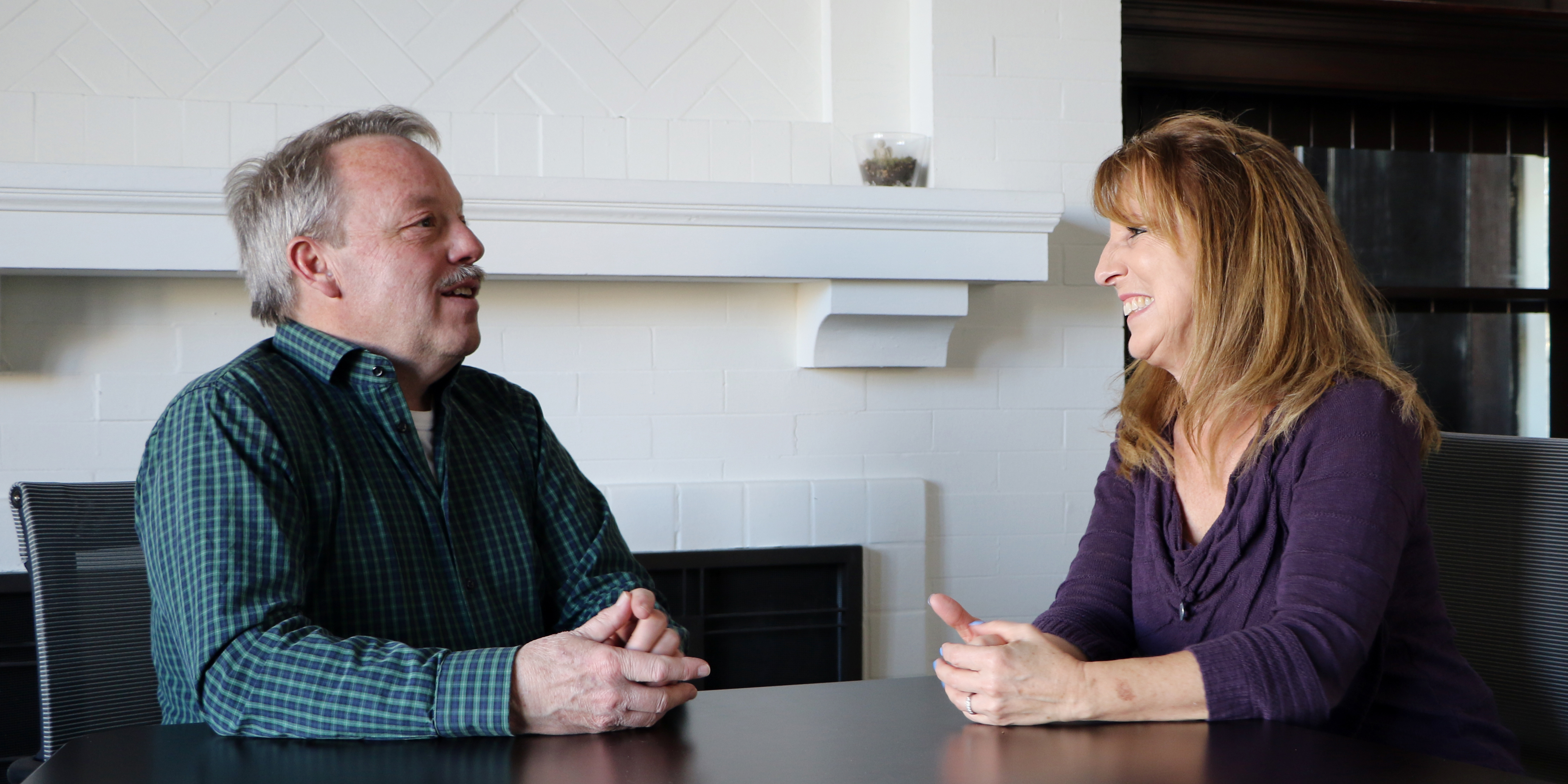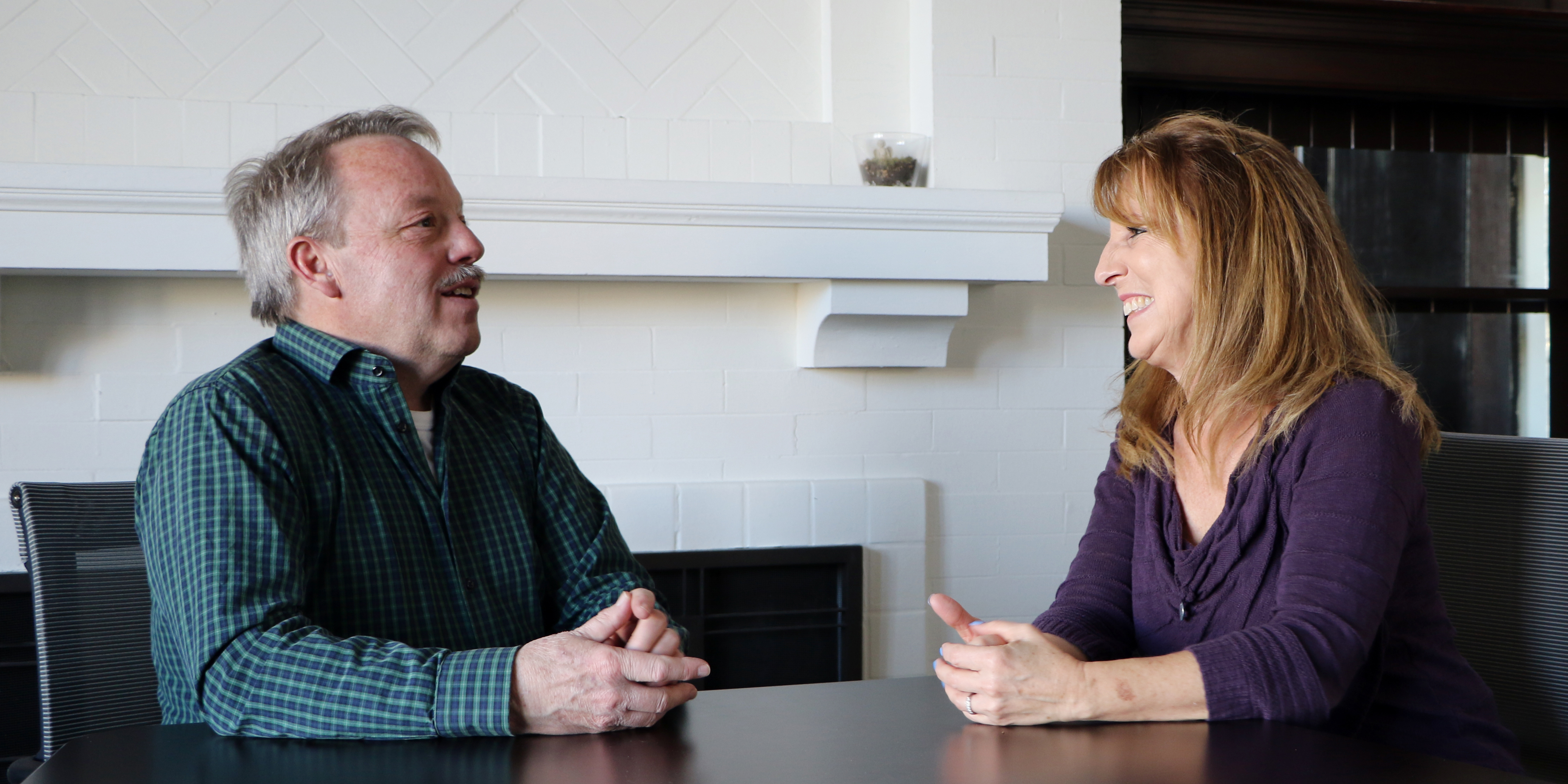 Alex talking to one of his case managers, Wilma W., who helped him get back on his feet.
In May of 2017, he decided it was finally time to get some help. After doing some research online, he found Northern Nevada HOPES as somewhere he could get low-cost Behavioral Health counseling. He went into HOPES and case managers helped him sign up for Medicaid. They also gave him a lot of material with resources and ways for him to get help.
"Through all of this, the shame and the guilt and the pain and the anger and the frustration. The first day that I got to HOPES was truly incredible," Alex said. "It was overwhelming, but it gave me some glimmer that maybe I could figure this out."
Alex started counseling and attended regular appointments every 2 to 3 weeks.
But that wasn't the end of his journey. By the end of August in 2017, he could no longer stay with his friends in Truckee and moved to the men's homeless shelter in downtown Reno. He struggled to adjust to life there. Alex didn't seem to fit in and the other residents didn't trust him— they thought he was a cop or a journalist doing a story. Though, he tried to stay positive and help other people in the shelter. He dressed a man's blistered feet in the shelter and helped him find new socks.
One hot day, Alex was walking around downtown Reno trying to figure out something to do with himself. His medical provider saw him walking and offered him a ride. He refused at first, embarrassed to admit he lived in the men's shelter. But after she insisted, Alex got into the car and told her where to go. He said she didn't look down on him for living in the shelter. When she dropped him off, she gave him $16 (all the money she had on him) and held his hand and said a prayer with him, which meant a lot to Alex.
"That $16 lasted almost a week for me. But more than anything it showed that some else cared."
In September of 2017, Alex got an interview to work at Kimmie Candy, a local candy manufacturer. Though he first applied for a janitorial position, because of a good interview and a history of sales on his resume, he was hired as a salesman. He started working at Kimmie Candy and after a few months of living at the shelter, he was able to save up enough money to rent a place of his own in October of 2017.
Alex continued to get his medical care and counseling at HOPES. Case managers gave him a bus pass so he could make it to work on time and when he started to make too much money to stay on Medicaid they also helped him find affordable health insurance. When he had a tough time paying his medical bills, HOPES staff members worked with him to find a flexible payment schedule. He said he was always treated with dignity and respect at HOPES.
"I'm here because you guys gave me hope. You showed me respect, you showed me love, you showed me everything a person needs. You need someone to look at you without judgment, be kind and listen a little bit."
Today, Alex still works at Kimmy Candy and has been thriving in his job. Alex has reconnected with his son, and Alex is now in a place where he can help his son build his life as well. He can now spend time with his children and enjoys old hobbies like fly-fishing.
"My experience through HOPES has been life-changing, lifesaving, life challenging. It has been everything I needed at a time when I had nothing. The name says it all and I have hope. Now I have many, many reasons to be happy and alive and full of love and I never really thought that could come back into my life."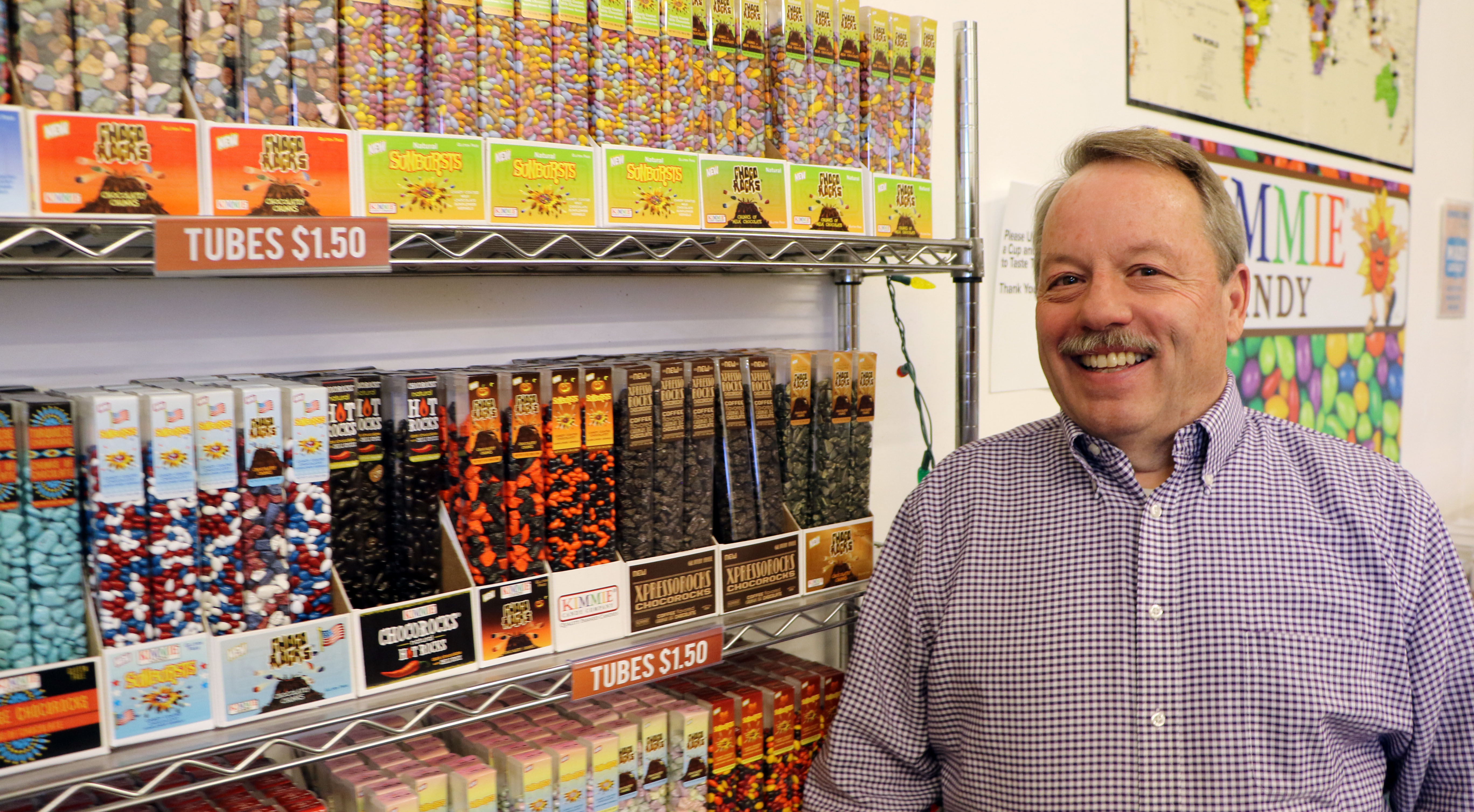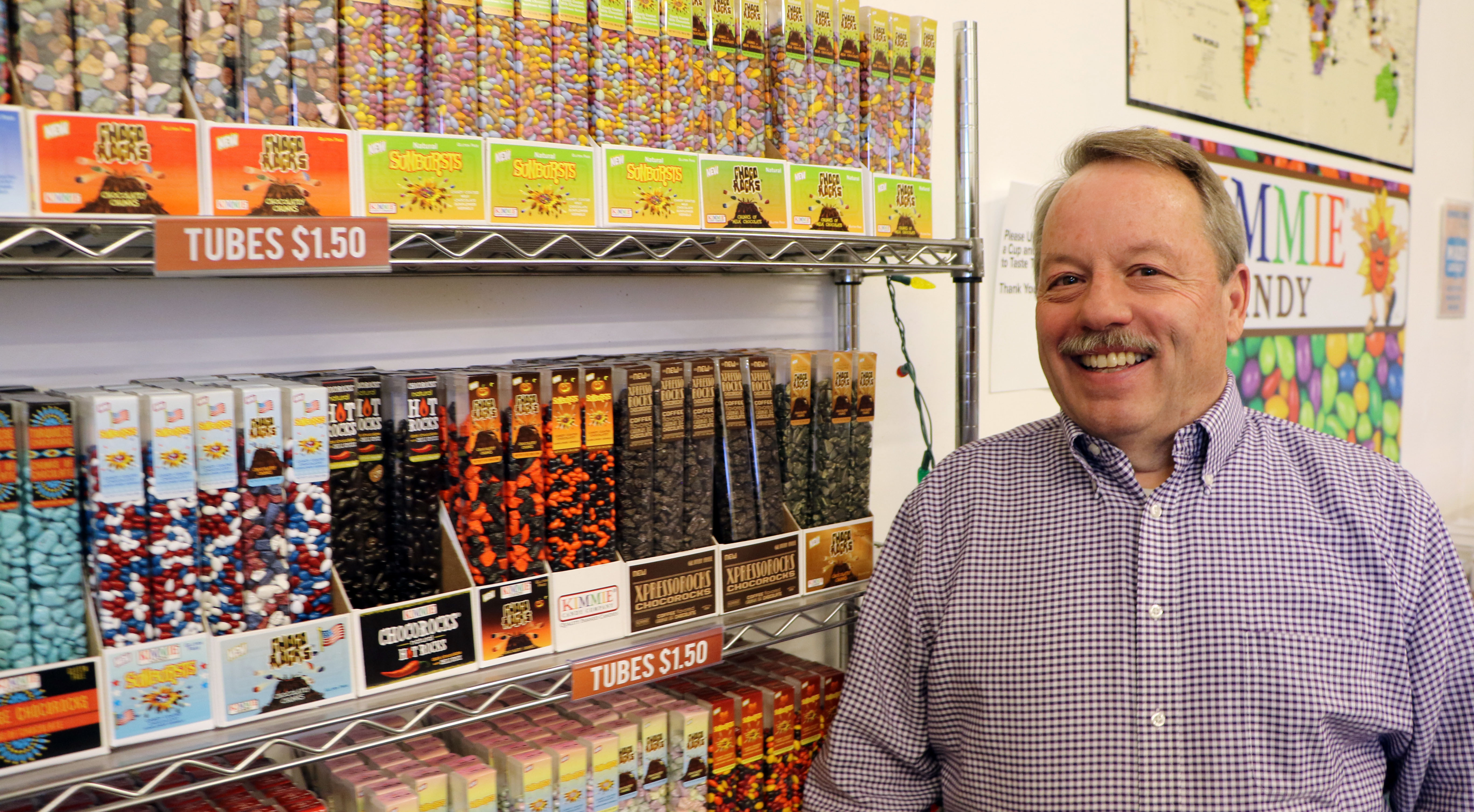 Alex in the showroom of Kimmie Candy where he now works as a salesmen.