HIV Long-Term Survivors Tribute
When: June 5.  3p.m. to 5p.m.
Where: Northern Nevada HOPES. 467 Ralston St. Reno, NV
What: An event to celebrate long-term survivors of HIV. Light refreshments will be served and participants will release biodegradable balloons to honor those who live with HIV and pay tribute to those who have passed from the disease.
Northern Nevada HOPES is commemorating National HIV/AIDS Long-Term Survivors Awareness Day on June 5.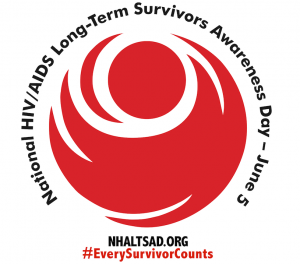 The tribute will take place Friday, June 5 from 3 p.m. to 5 p.m. on the HOPES campus at 467 Ralston St. Reno, NV 89503. The event is open to the public and anyone who has been affected by HIV is welcome.
The event will feature a biodegradable balloon release for participants to celebrate those who live with HIV and pay respect to those who have passed away from the disease. There will also be light refreshments and live music.
"Those living with HIV can often feel isolated and invisible, like they are the only ones dealing with these issues," John Saderlund, HIV Liaison at HOPES, said. "That's why it's important to show people they don't have to deal with HIV alone."
Also described as AIDS Survivor Syndrome, long-term survivors of HIV may deal with a combination of depression, survivor guilt, anger, anxiety, emotional numbness, insomnia, social withdrawal, substance abuse along with a spectrum of other symptoms.
This year's theme is "Every Survivor Counts" to combat those feelings of isolation. It's a celebration to show survivors that they matter and are important to the communities in which they live.
National HIV/AIDS Long-Term Survivors Awareness Day is held on June 5 every year to mark the day in 1981 that the CDC's Morbidity and Mortality Weekly Report was published. In it was an account of five young gay men who were diagnosed with Pneumocystis carinii pneumonia and who all showed signs of severely compromised immune systems. It was the first official hint of the Human Immunodeficiency Virus.
The term Acquired Immune Deficiency Syndrome was first coined in 1982, and scientists first isolated HIV in 1983. By 1987, the first antiretrovirals were introduced to help those with the virus live longer.
Since the HIV epidemic began, almost 78 million people worldwide have contracted HIV and about 39 million people have died from the disease, according to the World Health Organization. More than 1.1 million people in the United States live with HIV according to the Center for Disease Control and Prevention.
HOPES will start offering a peer group in July to help people with HIV connect and support each other. For more information about the HIV peer group, call John Saderlund at (775) 997-7536.