Give your neighbors access to quality health care, behavioral health counseling, and wrap-around services.
In 1995, Ronnie was working as a court clerk when he survived the Oklahoma City bombing. The trauma affected him greatly and he was diagnosed with anxiety, PTSD, and major depressive disorder. For almost two decades, he suffered financially, emotionally, mentally, and physically, and frequently suffered from suicidal thoughts.
After moving to Reno in 2014, Ronnie found a medical home at Northern Nevada HOPES. He was referred to a HOPES behavioral health provider, and they started on the long path to dealing with his trauma. His Medical provider and Behavioral Health provider not only treat Ronnie separately, they collaborate to make sure Ronnie is cared for both physically and mentally.
With their help, Ronnie's medical conditions are under control, he feels comfortable around people again, and can go out and do the things he loves – like hiking in the foothills.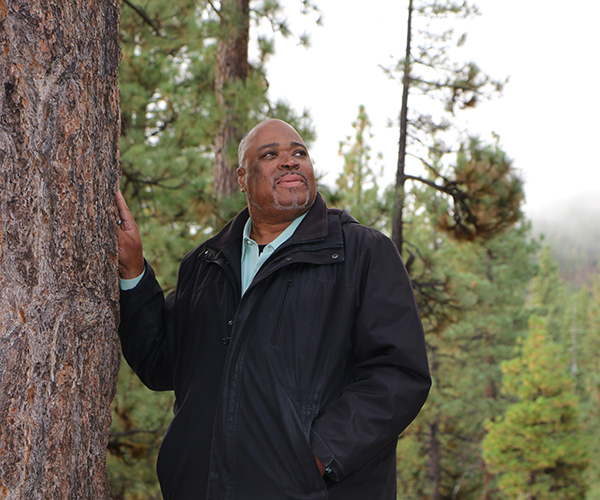 "The spirit and soul of a community is best revealed in how it takes care of its own, how it holds the poorest and the most in need, and how it makes evident its own compassion and generosity. HOPES is where the soul of Reno is held, healed, and nurtured." — Susan Mazer
This is one of the reasons why our generous supporters, Susan Mazer and Dallas Smith, will match every December and January donation, up to $7,000.
It's more than medicine. Give a little love today.
Northern Nevada HOPES provides wrap-around services to individuals and families, no matter where they are in life. This coordinated care includes primary health care for adults and children, behavioral health services, chronic disease management, an on-site pharmacy, as well as health education and outreach.
When you donate to HOPES, 95% goes directly to patient services.
95%
Our legal name as registered with the Secretary of State is Northern Nevada HIV Outpatient Program Education and Services. We are a Nevada not-for-profit charitable organization. Your contribution may be tax-deductible under federal law. No goods or services were exchanged for this donation.
If you have questions or would prefer to call in your donation, please call (775) 997-7533.