Quality care for a healthy start in life
Our team of Pediatric and Family Practice providers cares for newborns through young adults. From well-child and teen visits, including lab work and vaccines and developmental screening, to managing illness, our team of medical, behavioral health, nutrition and case management specialists can provide the comprehensive care your child needs to be truly well.
Pediatric primary care
Adolescent primary care
Behavioral health for mental health and behavioral needs
Case Management for social needs
Immunizations
Rapid Point-Of-Care testing
Onsite pharmacy
Onsite lab
Onsite x-ray and ultrasound
Onsite Registered Dieticians
Urgent Appointments
Same day appointments for children experiencing illness or injury.
We also offer testing for Respiratory Syncytial Virus (RSV), Influenza, Strep Throat and COVID-19.
Paying for care
HOPES accepts insurance, Medicaid, and Medicare, and provides discounted services on a sliding fee scale.
Accessing Immunization Records
For the upcoming school year, parents/guardians are able to access immunization records at WebIZ.
Northern Nevada HOPES' pediatrician Dr. Shane, is the only pediatrician in northern Nevada who is board certified in obesity medicine. If you and your kiddos struggle with elevated weight and maintaining a healthy lifestyle, HOPES can help! Dr. Shane and our onsite Registered Dietitian can work alongside you and your family to achieve your health and wellness goals to live a healthy life.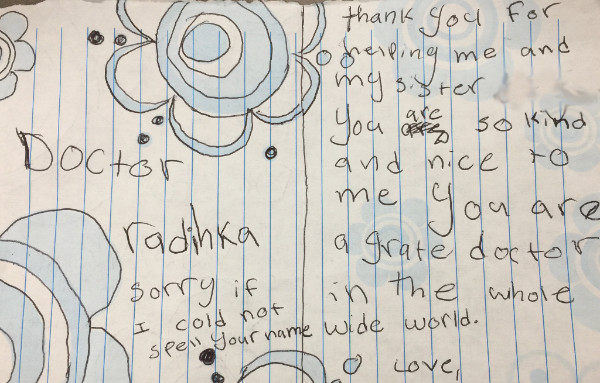 9-year-old breathes sigh of relief
Read Maria's story of good care and gratitude.
Read Maria's Story