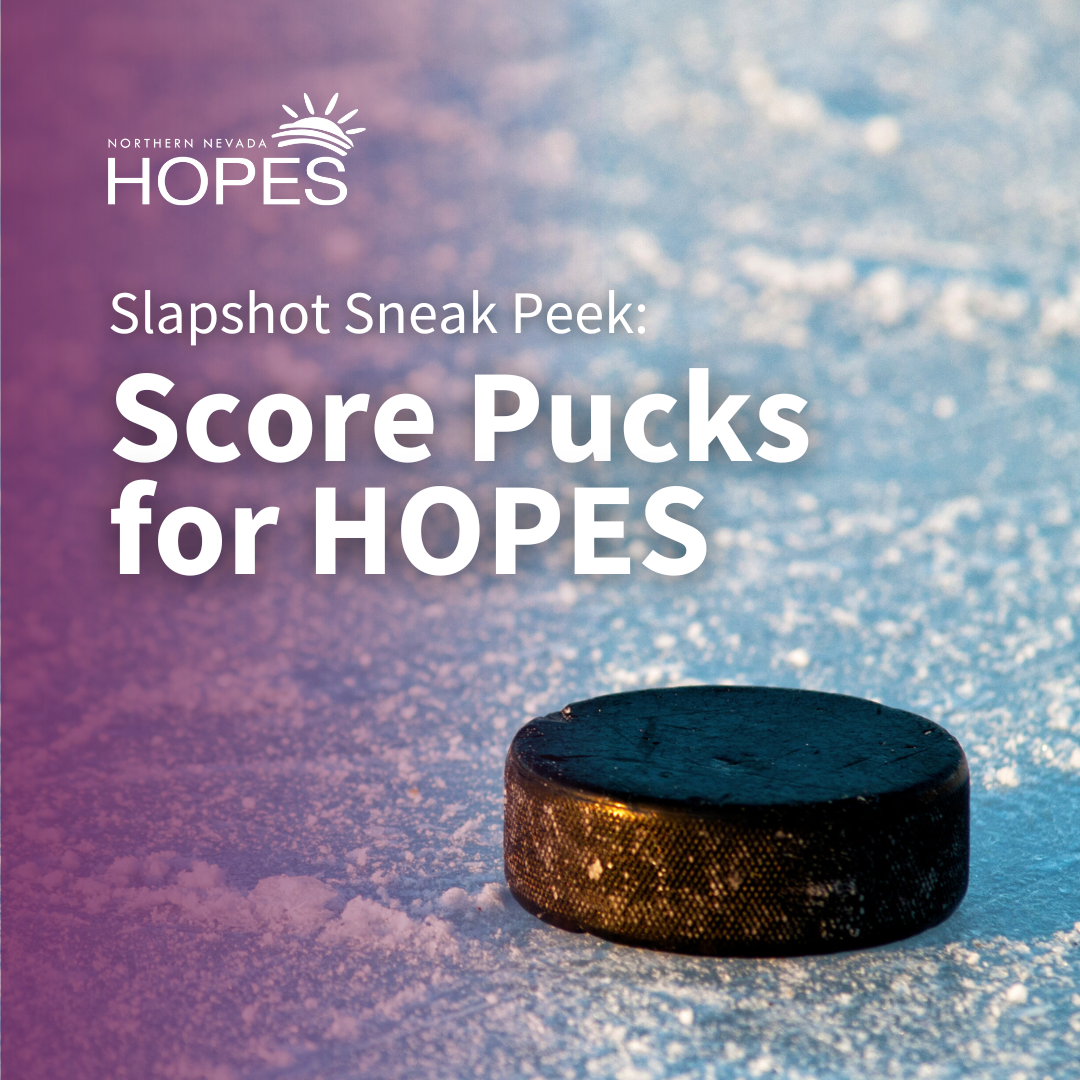 In observance of Suicide Prevention Awareness Week and our continuous dedication to mental health, Northern Nevada HOPES proudly introduces a sneak peek into "Pucks for HOPES". This initiative, inspired by a local Reno company, Retail Sports Tech's colleague lost to suicide last year, combines the thrill of the professional hockey with a powerful message of hope. Through the sale of hockey pucks produced for professional hockey bearing uplifting messages, we aim to spotlight mental health and raise vital funds for HOPES' Behavioral Health Services.
What is "Pucks for HOPES"?
"Pucks for HOPES" is more than purchasing a hockey puck; it's a symbol of hope and resilience. Each hockey puck features an encouraging message, reminding us that hope resides at Northern Nevada HOPES. Every purchase contributes towards funding our Behavioral Health Services, enabling us to provide comprehensive mental health care as well as the other branches of care.
When Can You Join the Cause?
Our campaign begins when the puck drops in Las Vegas on Oct. 10 and continues throughout the playoffs in June. This extended duration emphasizes our commitment to year-round mental health awareness.
Why "Pucks for HOPES"?
Our mission is to ensure comprehensive behavioral health care is accessible to more people, ultimately reducing the risk of suicide in our community. By backing HOPES' Behavioral Health Services through "Pucks for HOPES," you're helping us offer crucial care and support to individuals and families on their mental health journey. This initiative also pays tribute to those who have experienced the pain of losing a loved one to suicide, offering hope for healing and recovery.
How Can You Make a Difference?
Getting involved is easy. Visit the Northern Nevada HOPES website during the first week of the professional hockeyseason, where you can select and purchase your "Pucks for HOPES." Your contribution holds the power to make a significant impact on the lives of those grappling with mental health challenges and brings us closer to a future where suicide is preventable.
Conclusion
"Pucks for HOPES" is a potent symbol of hope and a reminder that hope resides at Northern Nevada HOPES. By uniting, embracing the optimism embodied in these pucks, and supporting HOPES' Behavioral Health Services, we not only raise awareness but also make mental health care accessible to those who need it most. Let's stand as a community, skate towards a brighter future, and make suicide prevention a reality. Hope shines brightest at Northern Nevada HOPES, and donations to "Pucks for HOPES" is a slapshot to it.
If you know anyone who may be dealing with suicidal tendencies, please have them call 988 for the Suicide & Crisis Lifeline.