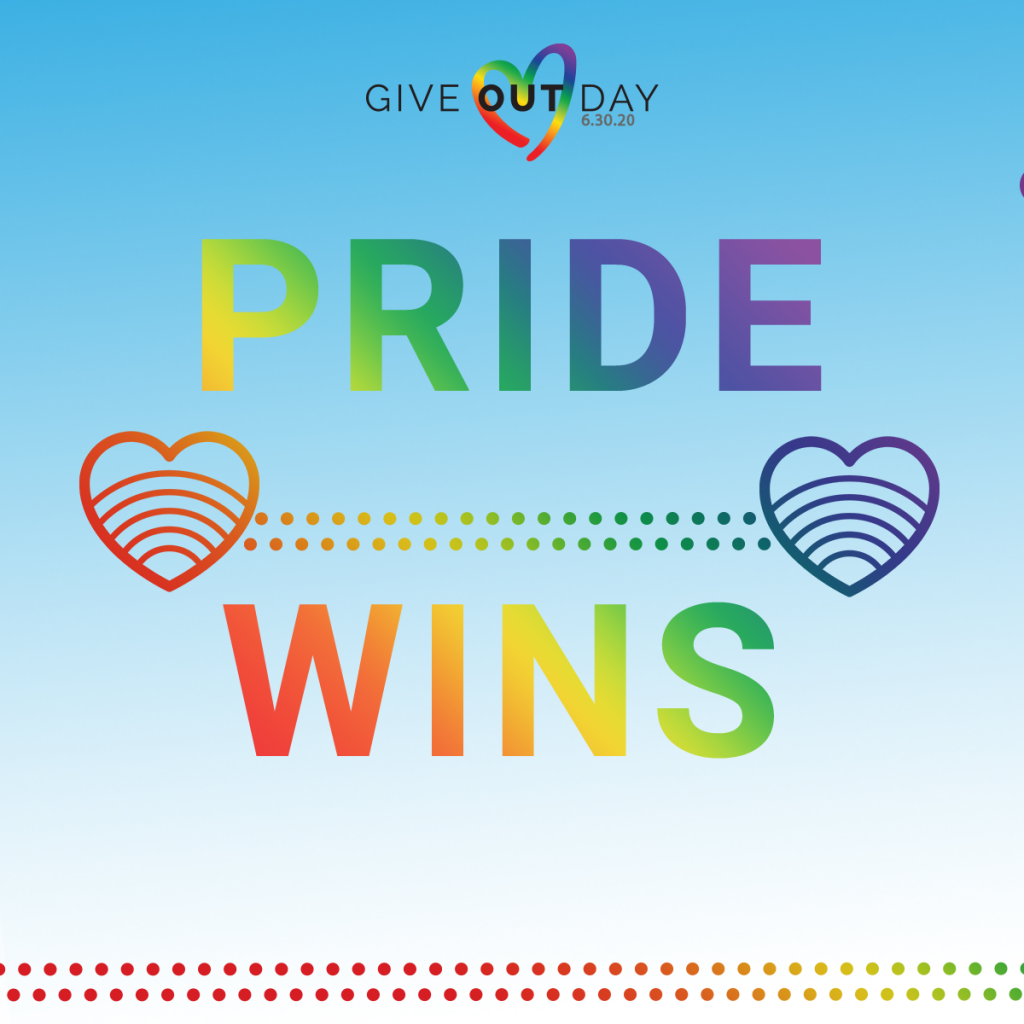 Friends,
During these uncertain times, we cannot ignore important members of our community. Nearly 1 in 10 LGBTQ people are unemployed and are more likely to live in poverty than straight and cisgender people. Many LGBTQ people cannot afford the health care that they need or afford to engage in preventative health care measures. Additionally, many LGBTQ people are employed in sectors that are heavily impacted by the COVID-19 crisis.

As a professor at UNR, I've watched my LGBTQ students struggle to find support. Other LGBTQ people gave me the support I needed in my career. I had mentors and places I could turn for support. I make it my personal mission to be open and transparent with young people and provide them direction to be successful. They find so much relief knowing that people care and efforts at HOPES can help them navigate their health so they can focus on important things in their lives – from family to careers to giving back. I want to help others the way HOPES has helped me and many of my students.

The good news is you can too.

Today is Give OUT Day, the only national day of giving for the LGBTQ community. Since 2013, Give OUT Day has helped hundreds of LGBTQ nonprofits raise millions of dollars.

Give OUT Day comes at a critical time for health centers and non-profits. Northern Nevada HOPES has been hit hard by the COVID-19 pandemic but continues to provide care and services to vulnerable members of our community.
Today 25% of HOPES' patients are experiencing homelessness, and we know the economic impact generated by the COVID-19 crisis will result in an exponential increase in unemployment that will exacerbate the need for HOPES, low-cost, high-quality medical and wellness services. That's why, we need YOU to Give OUT for HOPES and help us meet our goal of raising $1000 to support HOPES' LGBTQ care and wrap-around services, which include:
Primary care
Holistic HIV/AIDS services
HIV testing and prevention, including Pre-exposure Prophylaxis (PrEP) and Post-exposure Orophylaxis (PEP)
Hormone Replacement Therapy
Support services like rental and housing assistance and case management
Behavioral health care including individual therapy and gender reassignments surgery evaluations
Support from people like you is more critical now than ever. Together, we can create a strong, cohesive LGBTQ network that connects people, solves problems, and builds a healthier Reno community. Click here to show your pride and Give OUT to HOPES today!
Best regards,
M. Todd Felts, EdD, APR
Assistant Professor
Member of Northern Nevada HOPES Board of Directors