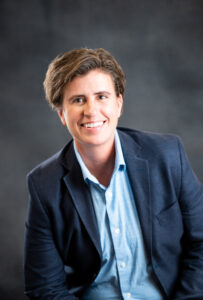 Northern Nevada HOPES' Chief Executive Officer, Sharon Chamberlain, is celebrating 10 years leading the organization through tremendous expansion and providing services to thousands of Nevadans.
Chamberlain has served as the Chief Executive Officer at Northern Nevada HOPES since August 2011. Under Sharon's leadership, HOPES has evolved from a small HIV service organization serving 600 patients, to a growing innovative community health center that serves nearly 11,000 men, women and children across the region.
"It seems like it was just a short time ago that we were interviewing Sharon to take over the leadership of HOPES. The energy and clarity of vision that was present then, is still present today. Her leadership and creativity have made the difference in the many changes that transformed us the last 10 years," said Doug Brewer, President of HOPES' Board of Directors.
In 2015, Sharon oversaw the construction and opening of HOPES' new 38,000 sq. ft. integrated care facility – The Stacie Mathewson Community Wellness Center – which opened in 2016. Since then, HOPES has expanded its services to include pediatric primary care, x-ray and diagnostics, legal services, financial empowerment coaching, as well as having greatly expanded behavioral health, adult primary care, transportation, pharmacy and medication delivery services, and most recently, addressing our region's housing crisis by opening Hope Springs, Reno's first and only bridge-housing community.
HOPES Chief Medical Officer, Dr. Natalie Vogel says, "Sharon's leadership over the last 10 years has inspired two incredible outcomes: best-in-class services for HOPES' patients and a talented, mission-driven team of staff making it happen."
Prior to serving as CEO of HOPES, Sharon spent 20 years serving the HIV/AIDS community. In Santa Monica, California, she spent five years as Executive Director of Common Ground, during which time she was appointed County Commissioner on HIV by the L.A. Board of Supervisors. Before her time in Southern California, Sharon served as Assistant Executive Director for over 5 years at the HIV Alliance in Eugene, Oregon. Her professional focus on HIV prevention and care services in Oregon resulted in the establishment of the largest needle exchange in the state, the creation of a dental clinic for low income HIV-positive people, and the implementation of rapid testing in non-clinical settings.
"It's been an honor to work alongside our dedicated team at HOPES for the past 10 years," said Sharon Chamberlain, CEO of Northern Nevada HOPES. "I'm really excited about what's to come as well. In the next decade, I'm hopeful every member of our community will have access to health care, that we can work together to end homelessness and we can expand services for underserved populations including an emphasis on behavioral health, primary care and housing."
Chamberlain's leadership and dedication to HOPES patients, staff and community is being acknowledged this September by Nevada Business as a 2021 Healthcare Hero.
Her profile will be highlighted in next month's issue of Nevada Business.