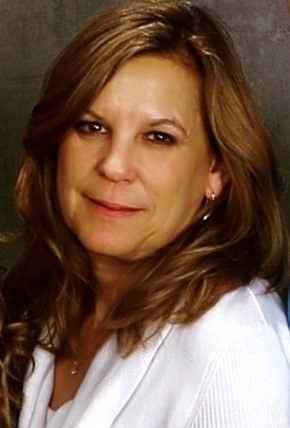 Meet Northern Nevada HOPES' new Director of Behavioral Health, Jennifer Bowler. Jennifer is a Registered Nurse and Licensed Alcohol and Drug Counselor. 
Jennifer was a freshman at Skidmore College in Saratoga Springs, New York considering a career in physical therapy; she always wanted to work in the healthcare field. At the time, Jennifer's older sister was attending classes at Syracuse University in the College of Nursing. After hearing from her sister about the diversity the field of nursing offered, she transferred the following year into the nursing program at Syracuse.
According to RegisteredNursing.org, nursing offers a great deal of diversity and there are many types of environments, roles and populations nurses can work. Nurses can determine the pace, populations, local and environment of where they work. With the growth of the Advanced Practice Registered Nursing career, nurses can grow their careers and enjoy a great deal of opportunities.
From the onset of Jennifer's career, she discovered her "niche" of working with the emotional aspects of health and impacts on illness. After graduation, she gravitated to the specialty field of mental health and addiction disorders nursing. Later, after moving to Nevada in 1988, she also became licensed as an alcohol and drug counselor which complimented her practice. "The insights stemming from my nursing career have further led me to recognize healthcare professionals have a heightened vulnerability to substance use disorders and compassion fatigue." From these insights, Jennifer grew a passion to address provider burnout and compassion fatigue. According to the American Institute of Stress, "compassion fatigue, also called called 'vicarious traumatization' or secondary traumatization (Figley, 1995)" is the emotional response from consistent exposure to trauma or attending to the needs of others. While burnout is a cumulative process (not trauma-related), compassion fatigue can occur from exposure on one case or due to a sustained level of trauma.
After nearly 35 years of working in the behavioral health field, she reports she is encouraged by the shift in our medical culture and the gradual destigmatizing of mental health and substance use conditions. She believes there is greater recognition of the social determinants of health and the importance of addressing mind/body/spiritual dimensions as we work with others to achieve greater wellness. It was this that drew her to the team at HOPES as a Patient Centered Medical Home, with an integrated behavioral health model and harm reduction services. She shares in the mission of HOPES and was excited to join our passionate leadership team and the awesome HOPES Squad!
"I would encourage and support anyone pursuing a career in nursing to find their initial niche; learn, grow, and be open to new opportunities within the profession." Behavioral health issues are present in every single life touched by a nurse. In Jennifer's view, all nurses are psychiatric nurses in some way shape or form. She recommends each nurse lean into the potential discomfort with asking each patient and their colleagues about their emotional health and wellbeing. "And most of all, pay attention to self-care as they navigate the very nature of giving of self, in service to others as a professional nurse.
Jennifer has also presented as a guest lecturer at Orvis School of Nursing, served as a board member of Step One Inc, Men's Recovery House and a coalition member for Join Together Northern Nevada. Jennifer was awarded the Northern Nevada Nurse of Achievement Award: Mental Health Nursing in 2005.
We are honored to have Jennifer join our ranks at Northern Nevada HOPES.