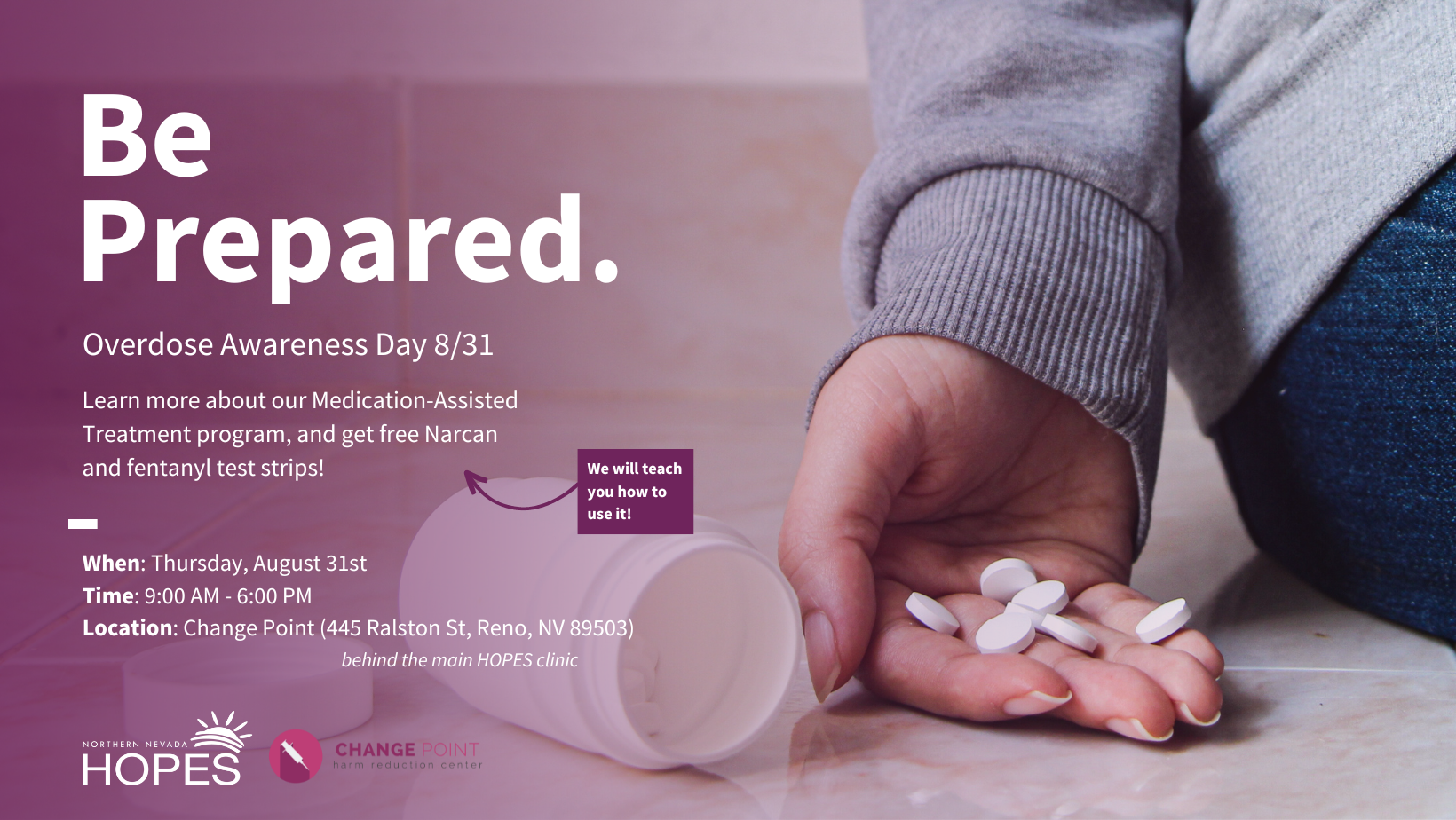 The alarming surge in overdose deaths is a stark reminder of the challenges our communities are facing. The impact of COVID has been deeply felt, especially among those in recovery for Substance Use Disorder (SUD). The isolation and uncertainty caused by the pandemic led many to relapse. At Change Point from Northern Nevada HOPES, we're here to make a difference.
Facing the Fentanyl Crisis: A Deadly Mix
The landscape has taken a dire turn with the proliferation of fentanyl. It's no longer confined to opioids – even non-opioid drugs like meth, ecstasy, and cocaine are being laced with this potent danger. Each fentanyl test strip returned to us underscores the severity of the issue – all positive. Fentanyl's lethal potency, 100 times that of morphine, is exacerbating the risk of accidental overdose. Shockingly, 42% of illicit pills tested for fentanyl contain a fatal dose of at least 2 mg.
Empowering the Community with Narcan
Narcan stands as a vital tool against overdose, but its cost poses a barrier to accessibility. At local pharmacies, a mere 2 doses of Narcan nasal spray can range from $42 to $150. At Change Point, we're taking action. We're providing Narcan to those who have loved ones at risk or who are in vulnerable situations themselves. Saving lives should never be dependent on financial constraints.
Emergence of Xylazine: A Lethal Threat
Xylazine, a potent sedative not meant for humans, is surfacing alongside fentanyl. This deadly combo is spreading across 48 states, demanding attention.
Join Us on Overdose Awareness Day, 8/31
As we tackle these crises head-on, let's unite on Overdose Awareness Day, August 31st, where you can receive training on how to use and receive free Narcan and fentanyl test strips. Change Point with Northern Nevada HOPES stands with you for a safer future. 🤝💙