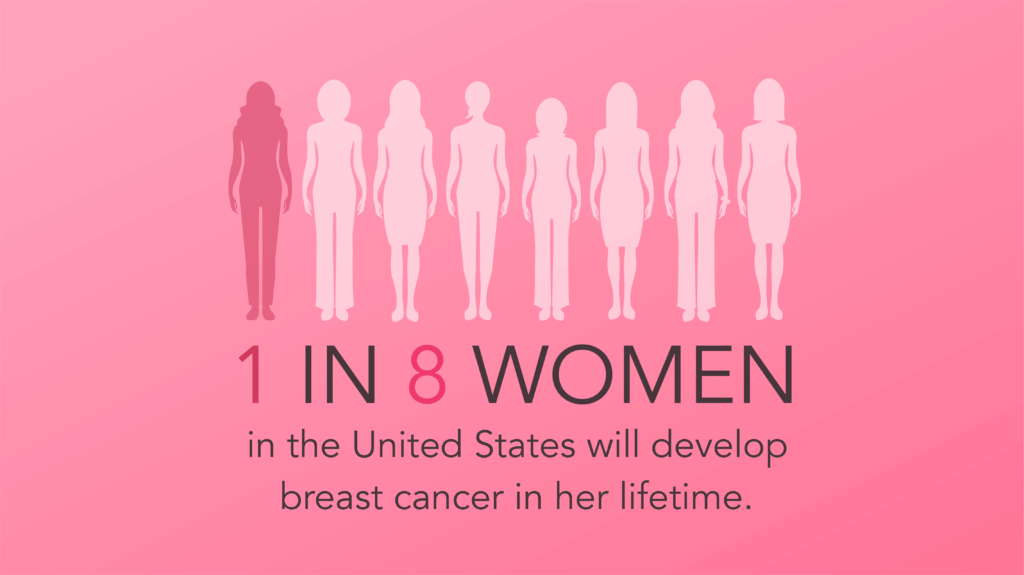 October is Breast Cancer Awareness Month, an annual campaign to increase awareness of the disease.
According to the National Breast Cancer Foundation, Inc. 1 in 8 women in the United States will be diagnosed with breast cancer in her lifetime and this year, an estimated 42,170 women will die from breast cancer in the U.S. Early detection can be key in saving a woman's life. According to the American Cancer Society, when breast cancer is detected early, and is in the localized stage, the 5-year relative survival rate is 99%.
When cancer is found early, patients have more treatment options, lower medical costs, and higher chances of survival. Early detection includes doing monthly breast self-exams, and scheduling regular clinical breast exams and mammograms. Cancer is easier to treat when it is found before it spreads throughout the body.
Many women don't get screened for cancer because—
They don't have transportation to a clinic.
They speak little or no English.
They can't get an appointment at a convenient time.
Nevada's breast and cervical cancer screening program, Women's Health Connection, allows Northern Nevada HOPES to help patients that meet eligibility guidelines receive free breast screenings. Covered services can include clinical breast exam, mammogram, and diagnostic services such as ultrasound or biopsy, if needed. This program helps our patients detect cancer soon, improving treatment outcomes and saving them time and money.
Learn more facts about breast cancer, early detection, and find support. If you're interested in becoming a patient of Northern Nevada HOPES, visit our website, or contact: 775- 786-4673.