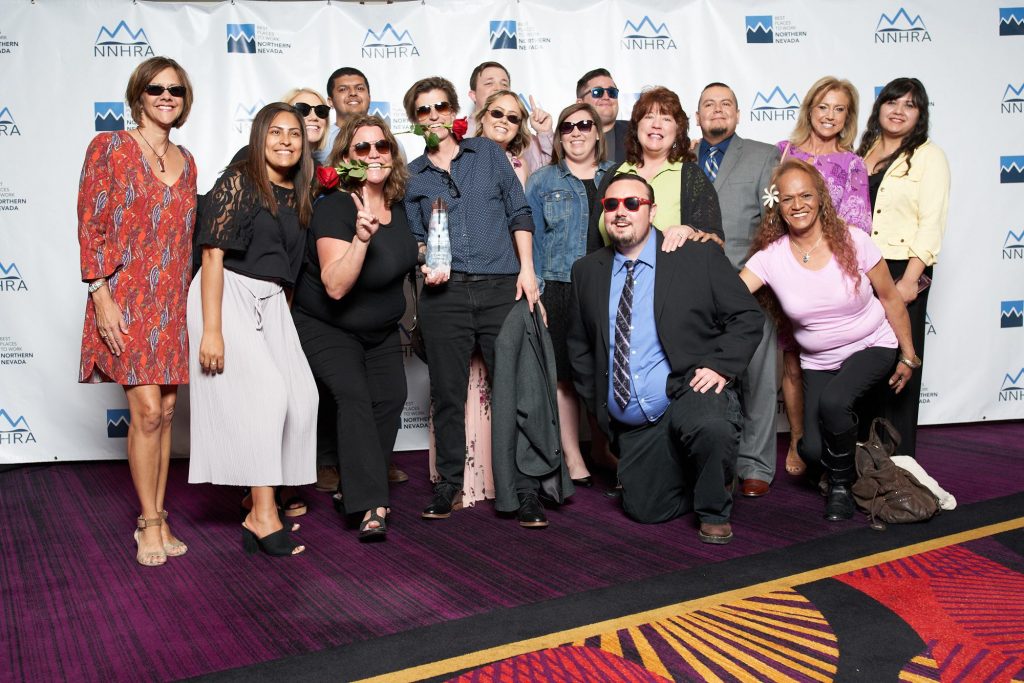 Northern Nevada HOPES was proudly inducted into the "Best Places to Work in Northern Nevada" Hall of Fame after winning first-place three out of the last five years. The annual Best Places to Work in Northern Nevada Awards program is sponsored by the Northern Nevada Human Resources Association (NNHRA) and recognizes top Northern Nevada companies for employee engagement and investment.
"This recognition is a humble and rewarding reminder that our people working at HOPES believe we are on track, and finding a way to "walk the talk," said Teresa Mooney, Chief Human Resources Officer. "Our culture at HOPES is ignited by a shared passion for being a solution in our community to our underserved neighbors… Because people matter here! This spirit infuses everything we do – I believe it creates meaningful work for our people. We love wild places. We spark curiosity. We dare to disrupt. We create communities. We lead with integrity. We love getting to connect with people and with one another by being a part of great ideas and life experiences!"
The Best Places to Work Hall of Fame recognizes companies who have repeatedly demonstrated what the Best Places to Work program is all about and have created productive, engaged and committed workforces. All Best Places to Work winners are determined exclusively on the basis of their employees' responses to the Employee Engagement Survey. Employee responses from 30 standard questions, along with the number of employees that respond to the survey, are calculated to determine the company's overall score and ranking.
We are thrilled to be recognized and will work hard every year to maintain employee satisfaction to be worthy of this special honor.
For more information about the NNHRA Best Places to Work Program, visit https://nnhra.org/.
If you are interested in knowing more about what/why/how the Best Places to Work 2020 event evolved, start at 10:00 minutes into the video.  Our amazing Angela Davis created the video of HOPES that you will see. Enjoy!