Jonah's Story
Here at HOPES, we have seen many inspir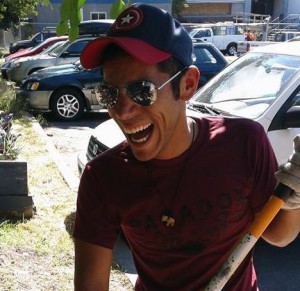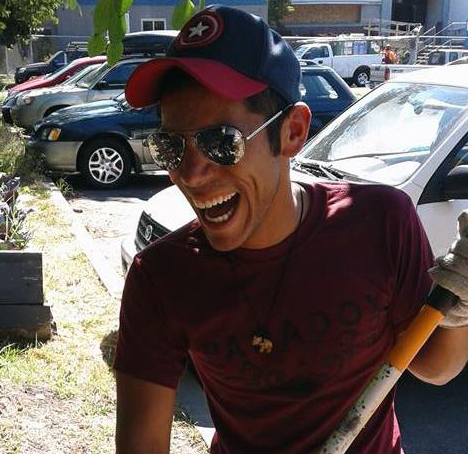 ational stories of people taking control of their lives. We are sharing Jonah's story because his perseverance, optimism, and enthusiasm should be as source of encouragement for us all. 
Jonah is a client of HOPES who was struggling when case managers first met him.  HOPES staff initially connected him with local resources and services to help him get on the right track. Although he was doing better and accessing better care, he was still struggling in his environment. Jonah made the difficult decision to uproot and move to Seattle to start over, but he felt embarrassed by his current situation. Even though Jonah was leaving our community, HOPES staff was committed to helping Jonah reconnect with a previous case manager and get access to services in Washington. 
Jonah's HOPES case manager has kept in touch with him to make sure he's getting the support he needs and is continuing to thrive. In his new environment, Jonah has been able to build a support system and get a job at FareStart, a community restaurant where he was once a student. With this fresh start – and the unwavering dedication of his HOPES case manager – Jonah has been able to take control of his life.
Here is a letter Jonah sent HOPES staff about his journey and how he is doing in his new environment:
I hope you are all well. First, I want to take the time to say thank you for actually giving me the opportunity to take back my life. I know for a while there it was a battle, but even though I had given up on me, you hadn't given up on me. That speaks volumes about the people you are: decent, empathetic, compassionate. The work you do impacts lives, which makes your jobs truly important and you are all the right people to do the work. The gift you have given me, my family, to those I can be useful for, my friends, is my life.
The moment I landed at SeaTac Airport the work for me truly began. I knew my life would improve since it was familiar territory that I was walking into, but not at the rate or level that it has improved. That first 24 hours I had reconnected to all my original resources. Then there were all the "voices." I had a mini panic attack because of the amount of people trying to advise me on which direction to go. Listening to them and trying to figure it all out for what I wanted was overwhelming. I caught myself complaining about it and quickly stopped. Outside of HOPES, I had no "voices" giving me advice as to how to rebuild my life and stay sober. There was no support. I was alone, and now I had more than I could handle. What a blessing, but be careful what you wish for.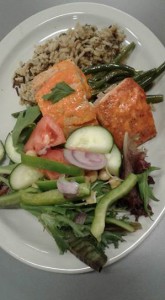 Trying to take a moment to breath, I debated to go to the FareStart community dinner held the first Wednesday of every month for all former and current students plus the staff. Well, a buddy of mine who was once a student and a roommate worked there. I ran into him the day before when I volunteered there to do shelter runs (food delivery to shelters). I hadn't been back for a week yet and I signed up to volunteer already. He convinced me to go, shame was keeping me away, but I walked in and Shannon (staff) gave me the biggest hug and said "My favorite." Everyone remembered me. Molly the vice president of student programming and operations said I should come in for an interview while I sat there and ate. I was so elated and by the following Thursday I had a job. I wasn't even looking for work yet. I was simply working on finding a sponsor first or which path to take to put my recovery first.
I have gotten so many clothes, food has to be turned away, my friend from Oregon is coming to work out a budget plan with me in 2 weeks. I am volunteering, I am told that people are asking about my story because doing the work for me is inspiring them. I am building a strong community and network of sober and healthy friends. I am running. I am reading again. I am gardening. Google peer counselor. Google SASG that is where I got my peer recovery coach. Homeless advocacy recovery support is in my future. I have to cater an event for Microsoft so I will close. I could keep going trust me.
All this is because of all of you,
Jonah