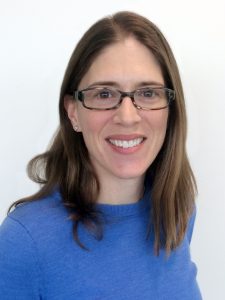 Northern Nevada HOPES today announced that Natalie Vogel, M.D., will assume the position of Chief Medical Officer. Dr. Vogel joined HOPES in 2016 as a pediatrician and was instrumental in the implementation of the organization's new pediatric primary care clinic.
As Chief Medical Officer of Northern Nevada HOPES, Dr. Vogel will be responsible for providing leadership and oversight of all HOPES primary care programs while ensuring the agency's mission of patient-centered and integrated health care provided with dignity to our underserved community members.
Dr. Vogel commented, "I am honored and excited to lead the HOPES clinical team. The commitment, compassion, and integrity of everyone in the HOPES family is what makes this organization so special; and those qualities extend to every person who walks through our doors."
Dr. Vogel is a board-certified pediatrician. She grew up in Massachusetts, and then attended Dartmouth College before the University of Massachusetts Medical School. She received her training in pediatrics at the University of Washington and Seattle Children's Hospital. Prior to moving to Reno, she worked at a large Federally Qualified Health Center (FQHC) in Tucson, and then in a small private practice in Chico, CA.
"Dr. Vogel truly understands who we are as an organization and is a perfect fit for moving HOPES primary care programming forward," said HOPES CEO Sharon Chamberlain. "She is a fierce advocate for compassionate care and understands the importance of integrating medical care with a range of other support services to help men, women, and children in this community improve their health outcomes."