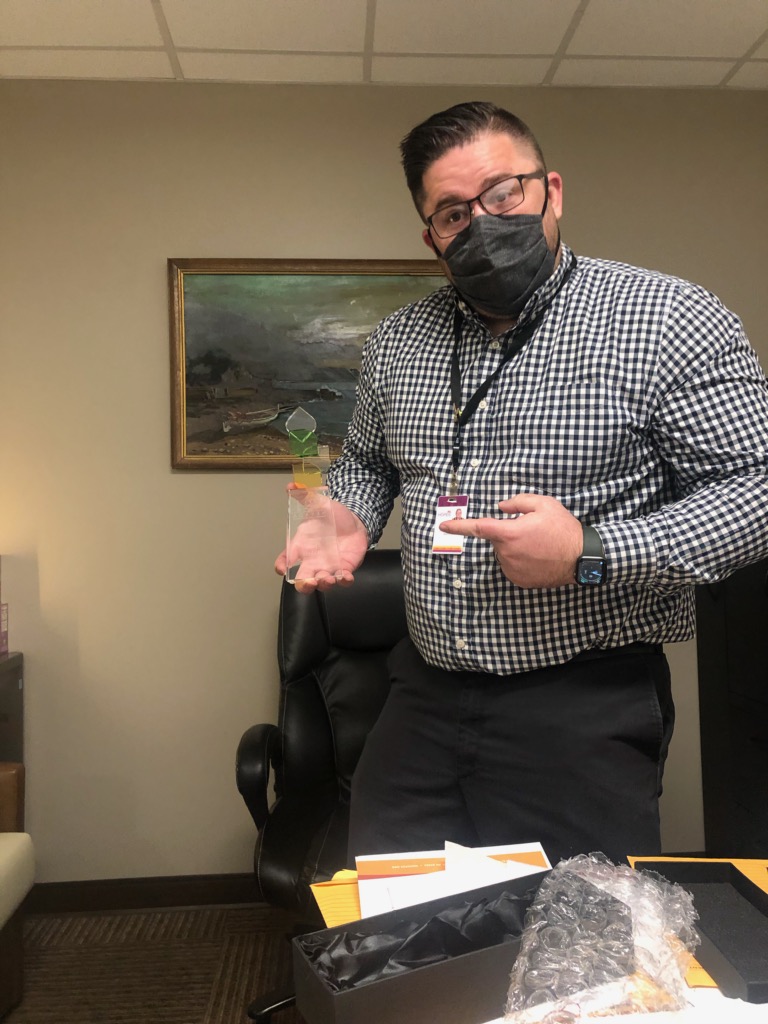 Congratulations to our Director of IT & Facilities, for winning the Nevada Primary Care Association's "Unsung Hero" Award!
Jake Wahrer has served Northern Nevada HOPES for three years and has been responsible for a variety of activities as the organization has undergone tremendous growth and expansion. During the COVID-19 pandemic, Jake's leadership in his role as Director of IT and Facilities, has been critical to HOPES' ability to continue to provide care to our patients and community.
What really sets Jake apart is his attitude. As our Chief Operating Officer, Ivy Spadone shared, "I think the best thing about Jake is that he is always open and willing to consider any proposal. We used to have an IT department that always said "NO" to everything, now it's "I'll see what we can do."
This "can do" attitude proved to be pivotal as the pandemic hit our community. Jake and his team researched and implemented tele-medicine services for both medical and behavioral health care. They enabled our entire behavioral health team, most of our administrative team and a few providers to work remotely, providing computers, office equipment and supplies to over 50 people with various roles and different needs. In the midst of this, he also helped some of our staff learn Tiger Text, a secure messaging app to connect with clients.
Jake and his team were integral to our ability to continue seeing patients with COVID-19 symptoms through parking lot visits, and when the weather got hot, they pivoted and brought a modular onto our campus to ensure providers in full PPE could do their jobs as comfortably as possible. Jake simultaneously managed the need for increased facilities services to ensure the clinic was continuously sanitized to protect the safety of our patients and staff.
HOPES is proud of our entire team as we've faced COVID-19 and had to make quick adjustments in patient care, patient access and staff and patient safety. Jake works behind the scenes, but his leadership has been imperative to ensuring our patients continue to receive the care and services they depend on and our frontline staff is safe. Jake is a treasure to our organization and our community.
Congratulations to all of the other winners, you're all truly healthcare heroes!