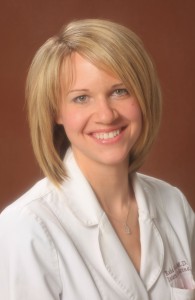 Northern Nevada HOPES is excited to announce physician, Reka Danko, MD, as the full-time Chief Medical Officer.
Dr. Danko has been working for HOPES part time since July of 2013 and took on the role of CMO in January of 2014. She said she enjoys working at HOPES and with the clinic expanding into a wellness center, it's the perfect opportunity to increase her time spent delivering quality medical care.
"It is an amazing experience working with patients and staff at HOPES," Dr. Danko said. "As we continue to grow and expand services, we remain committed to our mission of providing high- quality, integrated care to our community."
Dr. Danko offers primary care and specialty services to patients. As CMO, she also takes on a leadership role in the clinic and works to integrate programs such as behavioral health, pharmacy and harm reduction to create comprehensive care for patients.
Dr. Danko earned her medical degree at the University of Nevada School of Medicine, which is where she also completed her internal medicine residency. She has been named the Physician of the Quarter twice by the Northern Nevada Medical Center (January-March 2015 and July- September 2013).
The move to expanding Dr. Danko's hours comes as HOPES builds a new three-story wellness center. The clinic will also offer expanded services such as pediatric primary care, additional specialty services, radiology, expanded lab services, a wellness center, an onsite pharmacy and a community meeting room. The building is expected to be completed in late 2015.