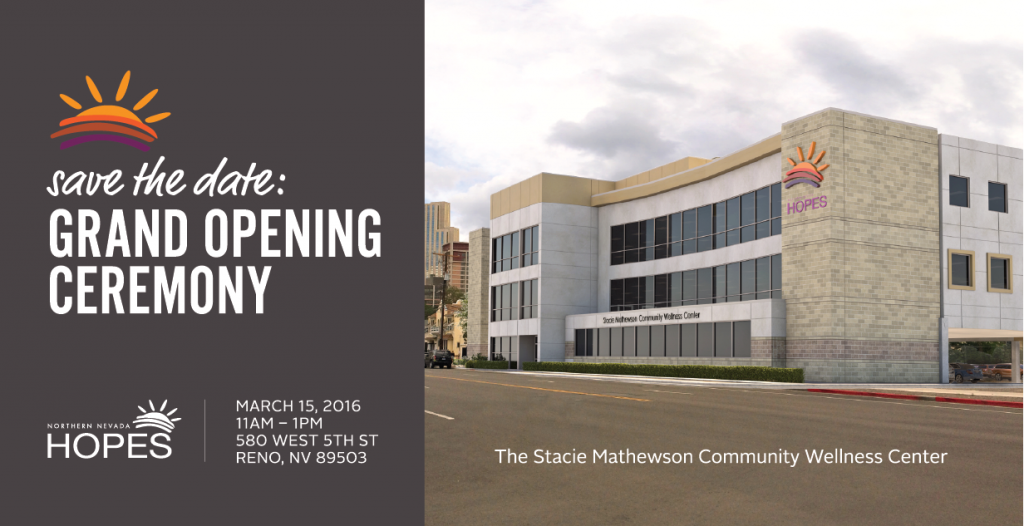 When: March 15, 2016. 11 a.m. to 1 p.m.
Where: 580 West 5th Street (Google Maps)
What's Happening: The Grand Opening For The Stacie Mathewson Community Wellness Center. HOPES CEO Sharon Chamberlain will speak followed by tours of the new facility. Light refreshments will be served.
RSVP: The Grand Opening is open to the public, but please RSVP to sshaffer@nnhopes.org so HOPES can make accommodations.
Where to Park: On the HOPES campus at 580 West 5th street, or in the parking lot across from HOPES at 595 Bell St (the parking lot on the corner of 5th and Washington Streets).