HOPES has promoted three new directors. All three of these directors have been promoted from inside our organization, and have each contributed immensely to the culture of compassionate care here at HOPES. Congratulations to our new directors Christine, Erin, and Eleni!
Christine Silsby – Medical Director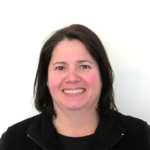 Christine has been at HOPES since 2013 and has been a major pillar of HOPES' adult clinic as a Physician Assistant. As the new Medical Director, she will oversee the day-to-day, ground-level operations of the HOPES clinic, to ensure our growing organization stays true to its values of excellent care.
Erin Eddings – Case Manager Director

Erin joined HOPES in February of 2016. Her sunny personality and infectious optimism will help guide the case management team as they help HOPES patients break down barriers to the services that will help them improve their lives.
Eleni Murphy – Behavioral Health Director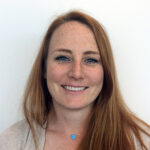 Eleni is a Licensed Clinical Social Worker and joined HOPES in 2014 before our expansion into the Stacie Mathewson Community Wellness Center. Eleni's compassionate ear has helped many of our clients, and she will be an essential asset to HOPES as we continue to meet the growing need for behavioral health counseling here in Nevada.