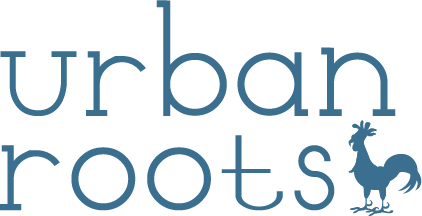 Partnerships have played a vital role for HOPES and our patients throughout our 25 year history. That's why we're taking the opportunity to share our gratitude for some of our best community partners during this month of love.
This week, we are celebrating our partners at Urban Roots. HOPES and Urban Roots have partnered to create a thriving garden at Hope Springs, our region's first bridge housing community, where residents enjoy gardening, taking fruits and vegetables from the garden to cook with, and most of all, creating a healing environment.
We're grateful to Urban Roots for sharing their reflection on our partnership below:
We get a lot out of our partnership with HOPES! Each week we provide hands-on gardening education to residents at Hope Springs. We love that we've been able to build close relationships with residents and watch them try new foods and build their gardening skills.
We work most closely with Hope Springs staff! They are an incredibly creative and resourceful bunch who have big dreams for 4th street and the impact they can make in the lives of each resident. We feel welcomed when we come in the gate and feel that all staff are on board with the benefits of gardening and they always want to try to help us get what we need to make our programming the best it can be.
My favorite memory at HOPES was our second garden training with residents. We harvested lettuce, radishes, kale and mustard greens and then cooked them into a tasty lunch. Kale chips were a huge hit as well as the sautéed greens. At the beginning of the workshop, one resident said that he didn't plan on eating what we made because he didn't really like greens. But he tried the greens and asked for seconds and thirds!
HOPES provides a huge service to the community. They make healthcare accessible, nourishing and relevant to their clients. The Hope Springs campus is a positive step for Northern Nevada to providing housing first for our houseless neighbors. Transitioning folks to permanent housing, especially within such a positive and encouraging community is so crucial for our city right now. We need more services like HOPES!
"Our partnership with Urban Roots has benefited both our patients and our staff. We've learned together and quite literally grown together" said Ivy Spadone, Chief Operating Officer at HOPES.