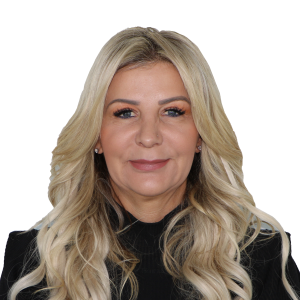 The HOPES staff is excited to welcome Dr. Christine Curtis, Psy. D., as Chief Behavioral Health Officer (CBHO). Dr. Curtis is the first to hold the newly created position of CBHO as the organization continues to expand quality behavioral health care to our community.
As Chief Behavioral Health Officer of Northern Nevada HOPES, Dr. Curtis will be responsible for providing leadership and oversight of all HOPES behavioral health programs while ensuring the agency's mission of patient-centered and integrated health care is delivered with dignity to our underserved community members.
"Dr. Curtis brings a vast amount of experience in behavioral health and leadership to HOPES," said HOPES CEO Sharon Chamberlain. "Her past experiences involved implementing best practices and applying evidence-based behavioral health services in a variety of complex settings, all while embracing a contemporary understanding and approach to integrative care."
Dr. Curtis attended Rutgers University before receiving her Masters in Behavioral Health Science from Kean University, followed by attending John F. Kennedy University where she received her Doctorate in Clinical Psychology. Dr. Curtis has over fifteen years of experience in Behavioral Health and addiction treatment. She is a highly effective thought-leader in the healthcare industry, through her leadership in a variety of clinical settings, including acute care hospitals, outpatient programs, and managed care. Prior to moving to Reno, she worked as an Executive Clinical Director at Akua Mind and Body Treatment Inc. in Sacramento and Chief Operating Officer at Cedar Point Recovery Inc. in Sacramento, CA.
"I am honored and excited to join the HOPES behavioral health team," Dr. Curtis commented. "The commitment to improve the health and well-being of every patient who walks through our doors is evident and I am excited to be a part of an organization leading the way in compassionate, comprehensive healthcare."