Director of Behavioral Health
Reno, NV | Full Time
We are seeking a very special leader to be our Director of Behavioral Health
Follow your calling. . .
Are you able to plan and develop a Behavioral Health strategy that aligns and supports the initiatives of Northern Nevada HOPES?  Could you use your leadership capacity to expand the mission of our agency? When will you follow your calling?
Northern Nevada HOPES is seeking a strategic behavioral health leader to be an instrumental part of our leadership team dedicated to building a healthier community by providing coordinated care and support for individual and family wellness.  Are you up for the challenge?
HOPES has an integrated team model and approach to patient care. The Behavioral Health Director provides leadership to agency-wide activities to promote and enhance our patient care experience.
The Behavioral Health Director leads the behavioral health department to support agency initiatives through various activities including assisting with recruitment, development and retention efforts of departmental staff, creating and managing budgets, ensuring understanding and adherence to standards for compliance, providing leadership for agency strategies and initiatives and ensuring the highest quality care for patients served at Northern Nevada HOPES. The Director is also responsible for overseeing all relevant data collection and compiling internal and external reporting used for both compliance and analysis to optimize and expand programming. This position is a vital part of our progressive leadership team, and participates actively to incorporate best practice models to ensure the highest level of practice within our integrated health care setting.
The Behavioral Health Director also provides clinical behavioral health services ensuring patient health outcomes and overall patient satisfaction.  Members of the Behavioral Health team commit to upholding our policies that support ongoing quality improvement and continuous growth.
We are looking for someone who:
Demonstrates a strategic perspective and vision around leadership, decision-making, and department planning,
Utilizes their expertise as a clinician to model quality therapeutic services and grow clinicians on the Behavioral Health team,
Leads their department with vision and enthusiasm,
Collaborates effectively with the leadership team to work for the greater good of the agency,
Sets operational goals that are based on sound analysis and are geared to optimize both department and agency practices, and
Demonstrates composure, accountability, and communication skills that enhance the work environment.
The Director will typically maintain an average caseload of up to 12 individuals/couples/families per week which would include therapeutic services, consultations, coordination of care, crisis intervention, specialty behavioral health and documentation in the electronic medical record.
EDUCATION/EXPERIENCE:
Educational Requirements:  One of the following:
Master's degree in counseling, social work, or related field, with a minimum of three to five years' experience as a clinical therapist and a current license to practice in Nevada as an LCSW/LMFT
Doctoral degree in psychology, with a minimum of two years' experience as a clinical therapist and a current license to practice in Nevada as a Psychologist.
Experience:  2 years' experience in Behavioral Health administration, with demonstrated capability to supervise and develop staff, create and manage departmental budgets and strategically plan department activities to align with agency initiatives.
Specialized Training:  Specialized training in Trauma Informed Care, Behavioral Health, and administration.

Check out the full job description by clicking this link.

Northern Nevada HOPES offers a fantastic work environment, a progressive, collaborative culture, a robust benefits package and for approved staff, loan repayment options.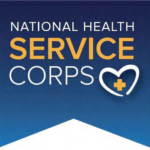 Northern Nevada HOPES is approved for the National Health Service Corps Loan Repayment Program!
Employee Benefits
3 weeks Paid Time Off in first year
Eleven (11) Paid Holidays
100% paid Medical, Dental, Vision, Life
401(k) plan, employer matches up to 4%
Employee Assistance Program
Supplemental benefits available
Discounted Fitness Membership
Continuing Education for Licensed Professionals
Apply Online
Download and complete our Employment Application.
Email your completed Employment Application, Resume, and Cover Letter to Northern Nevada HOPES' Human Resources department by clicking here, or by faxing to 775-236-0623.
Questions? Call Human Resources at (775) 997-7503.
Contact Us
If you have questions about current job openings or the application process, please contact: Human Resources at (775) 997-7503.