Last year alone, supporters like you helped to house 157 people!
We are a qualified 501(c)(3) charity. Contributions may be tax deductible (pursuant NRS 598). Our employer identification number is 86-0865357. No other goods or services were provided.
If you have questions or would prefer to call in your donation, please call (775) 997-7533.
Your support provides live-saving services that offered Daniel a second chance in life.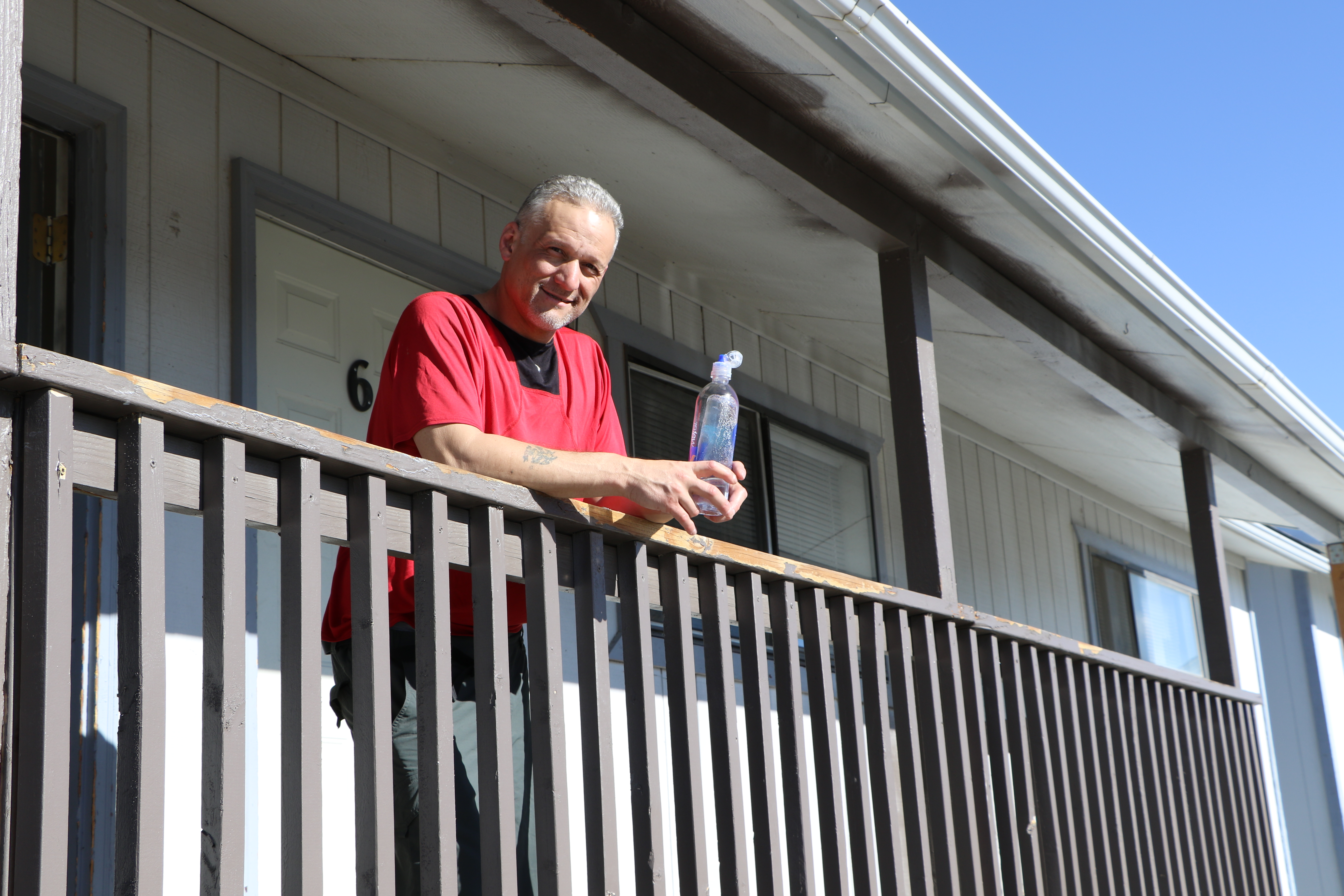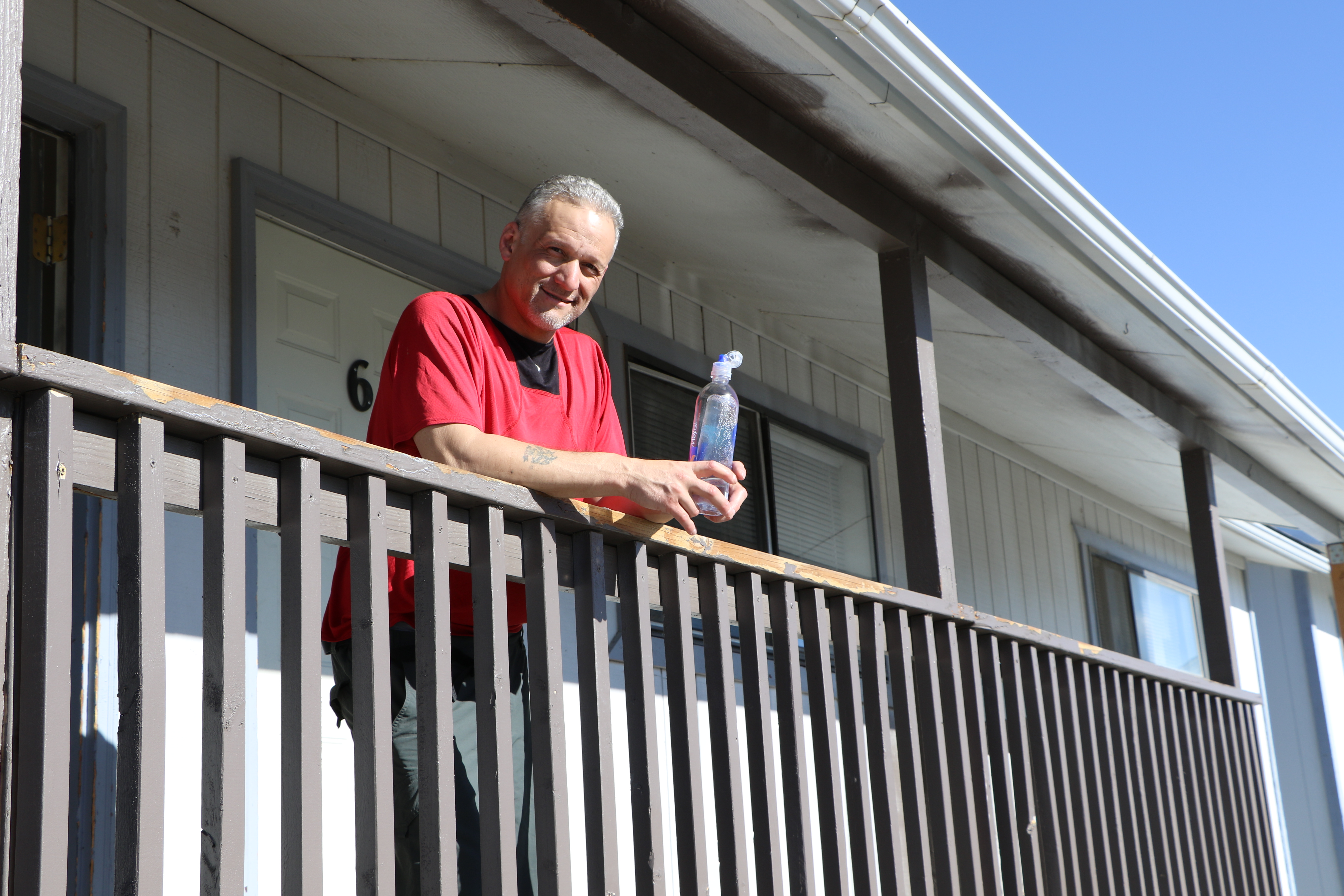 Drinking a cup of coffee from Starbucks and catching up on Game of Thrones. That is what Daniel was looking forward to when he was released from prison on a quiet Sunday morning in July. Just a short three months later, Daniel's thoughts were on how he could get back to prison and the stable environment it offered.
Daniel's journey begins in 2012 when he was the victim of a shooting where the bullet grazed his head. The bullet left nerve damage and mobility issues in his right arm.
The trauma from the shooting triggered some behavioral health issues, becoming paranoid and having a difficult time being in urban setting around other people. During his hospitalization and rehabilitation, Daniel lost his job as a postal employee and his apartment.
After his recovery, Daniel struggled to find employment and a place to live. He remained homeless until his arrest in 2015. When he was released from prison in 2017 he had a problem. Daniel was a diabetic with only a 10-day supply of insulin and nowhere to store and keep it cold. He also didn't have any psychiatric medications and found himself homeless once again.
"They just dumped me on the street, I had a few hundred bucks, the clothes on my back. I needed to see a doctor and I was confused, I didn't know what to do."
Struggling to find a doctor to help him get insulin, he was referred to HOPES. Dr. Rivara helped to get Daniel's medications situated but her intuition told her something else was troubling him.
Out of prison and homeless for three months, Daniel was finding it hard to adjust back into society.
"I expressed I didn't think I wanted to be free anymore. I wanted to return to the stable environment of prison. I had my own sink. My own toilet. I was never this depressed in prison. I never felt this hopeless and ashamed there."
Upon disclosing he was without a home, Daniel's care team at HOPES worked with him to establish his own goals and care plan. Knowing Daniel's first priority was to find a stable place to live, Dr. Rivara referred him to our case managers. The entire care team worked together to find Daniel a safe and stable place to call home, connecting him with resources to help pay the initial security deposit.
One in every four HOPES patients are experiencing homelessness and don't know where they'll lay their head tonight. Every dollar you donate goes to programs that help provide life-saving services for neighbors in need.
"I'm not sure how other people who are or were homeless feel, but thinking someone cared about me while I was homeless did not ever enter my mind. I felt very alone and that no one cared. I no longer feel this way and I am very happy and grateful today. I owe my happiness and my not being homeless to HOPES."
Please give a generous gift today, and help us provide health care and hope across northern Nevada.
Our Mission
At Northern Nevada HOPES, we are dedicated to building a healthier community by providing coordinated care and support for individual and family wellness. Our community health center combines primary care, medical specialties, behavioral health and prevention with a team of experienced professionals who are committed to high-quality care.